この記事は公開されてから1年以上経過しています。情報が古い可能性がありますので、ご注意ください。
Berlin - November 16, 2018
Last night I attended the Creator Awards hosted by WeWork.  The massive event took place at Arena Berlin located in southeast Berlin's Treptow-Köpenick district. This article will be a re-cap of the night for anyone interested in WeWork's Creator awards, or would like a small glimpse into the start-up/creative scene and atmosphere of Berlin.
The Creator Awards is a global initiative funded by WeWork.  It awards cash prizes and funding to start-ups, entrepreneurs and businesses. This was the second Creator Awards held in Berlin.  Entrance to the event was free, one just had to request a ticket online.  In their own words this is the purpose behind the Creator Awards:
WeWork is committing more than $20 million to innovative projects and the people behind them. This global competition is open to entrepreneurs, artists, startups, and nonprofits—anyone who embodies our mantra, "Create Your Life's Work."
For those of you who might not be too sure of what WeWork is exactly, here is an excerpt taken from Wikipedia:
"WeWork is an American company that provides shared workspaces for technology startup subculture communities, and services for entrepreneurs, freelancers, startups, small businesses and large enterprises. Founded in 2010, it is headquartered in New York City."
Berlin has an incredible number of co-working buildings including a handful of WeWorks among many others like Mindspace and Factory. There are so many, we Classmethod also work in one of Co-working space.
One thing is for sure though, WeWork definitely knows how to throw an event that's packed with amazing entertainment.  The entire night was broken down into three parts.
Part One
One was a "Togetherfest" which was a chance to network, meet meetups, and peruse through a job fair as well as an arts fair.  The art fair featured creative businesses from Berlin which included hand-made jewelry, hand bags and more. Before the awards show/pitch presentation started, attendees had the chance to browse through a job fair, pick up some free food and drinks, get a silk-screened t-shirt and acquaint themselves with some really cool meetups that take place throughout Berlin.
You can see all of the companies that exhibited here.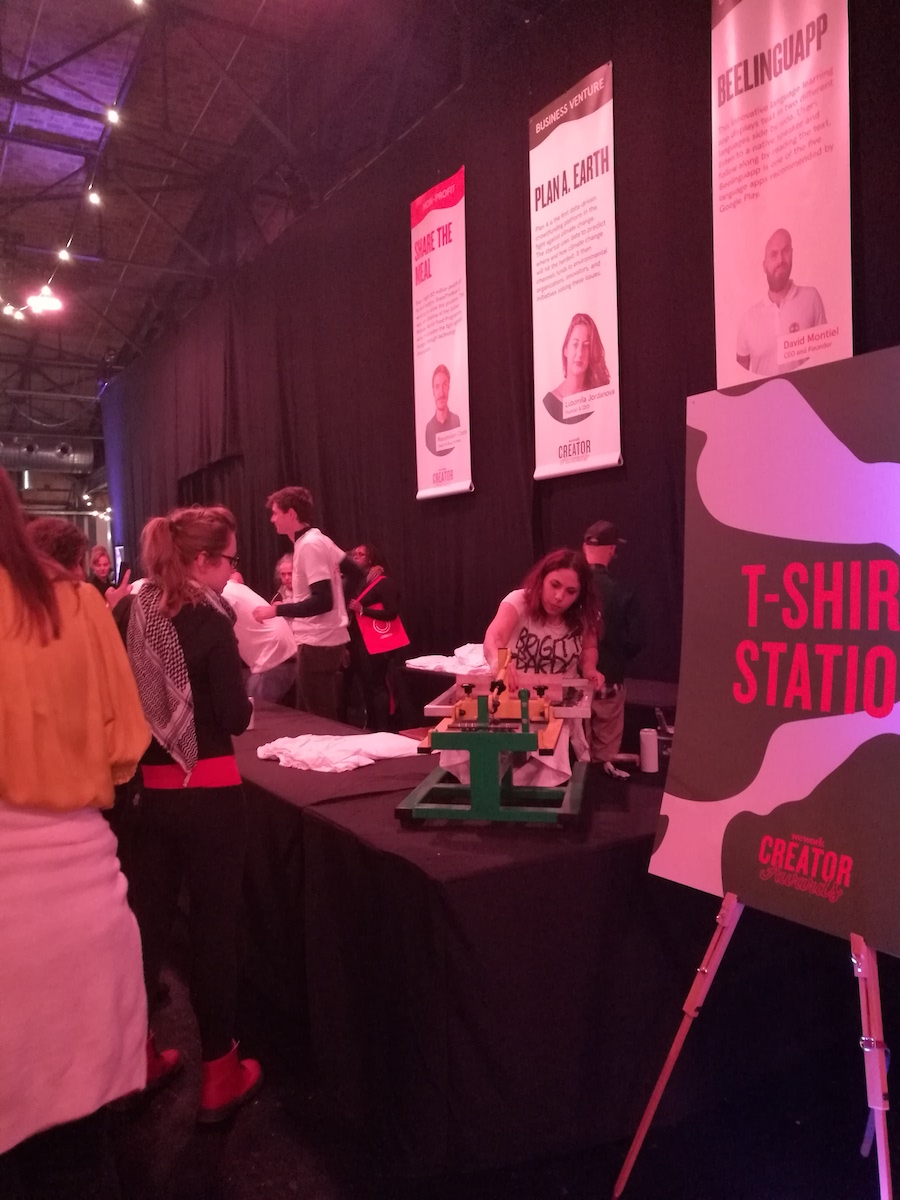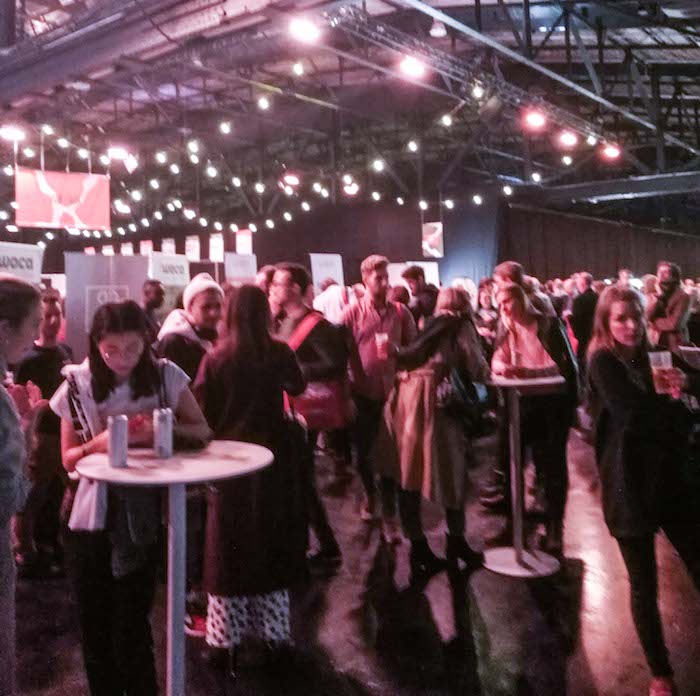 Part Two - The Event Itself
The second part was the award / pitch ceremony.  The pitches opened with an amazing horn band.  Then Leni Zneimer, Vice President Community of WeWork, and Adi Neumann came and introduced the four judges who would decide the winner(s). There were five companies pitching altogether, each founder of the company had only 60 seconds to convince the judges: Sara Nuru, founder of nuruCoffee, Justine Powell - Managing Directors Handelsblatt Global, Luis Hanemann - Partner from e.ventures, and Thomas Lueke - a principal from Cherry Vebtures, that their company deserves to be funded, in front of an audience of around 1,000 people.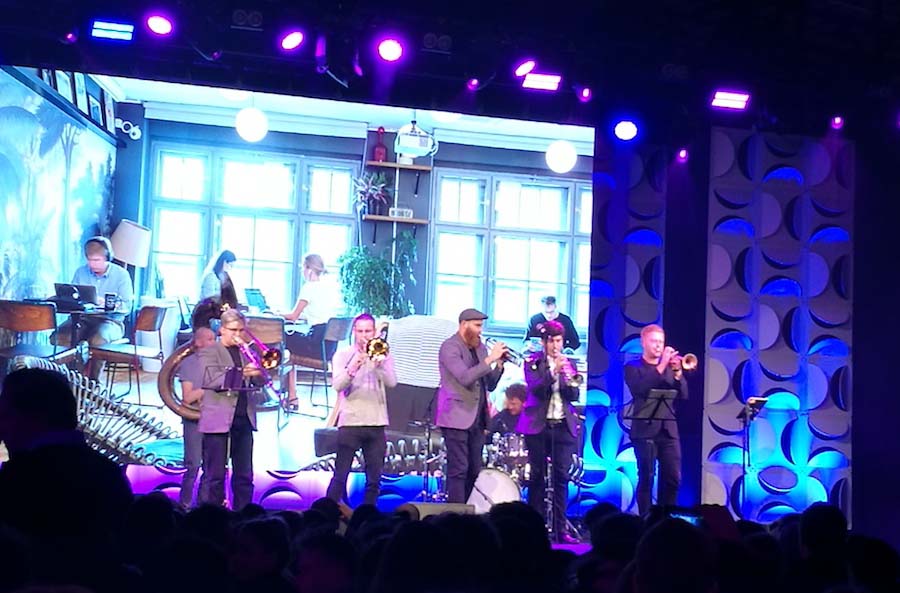 Here are the five companies who pitched.
The judges following the pitches had a chance to ask some hard-hitting questions.  Questions included "How would you use the funding?", "What is your plan for growth?", "How do you plan to get your product into the market?" etc.
In the end three companies were chosen to split the 500,000 euros prize. Here are the winners:
Amparo took home 318,000 euros in future funding.
Beelinguapp received 158,000 euros.
Plan A – was awarded 62,000 euros.
Amparo now gets to contend in the Global Creator Awards as well. Everyone however went home a winner in the form of free office space for a year provided by WeWork.
To learn more about the founders of the companies who pitched you can watch this video.
Other awardees include the following non-profit organisations:
Part 3 - Afterparty
The "afterparty" featured 2 amazing DJs, first one being an amazing young female DJ, I guess the "opening act" for Grammy award winning DJ Mark Ronson who played an hour-long set, featuring his signature songs "Uptown Funk" and "Valerie", and finishing with some old school hip hop from Biggie, Ginuine etc. I want to say the afterparty was the main event for me. Anywhere in Berlin where I can dance to a DJ that doesn't play strictly techno or house, and still has A LOT of people on the dance floor counts as a full on event to me
The afterparty was held in a large room behind the main stage.  Snacks were provided upon entering the room where a DJ was already doing her thing, a few brave souls were the first ones on the dance floor and soon the energy in the room followed and it was a lot of fun.  After a couple of hours of dancing, I went home.
The end.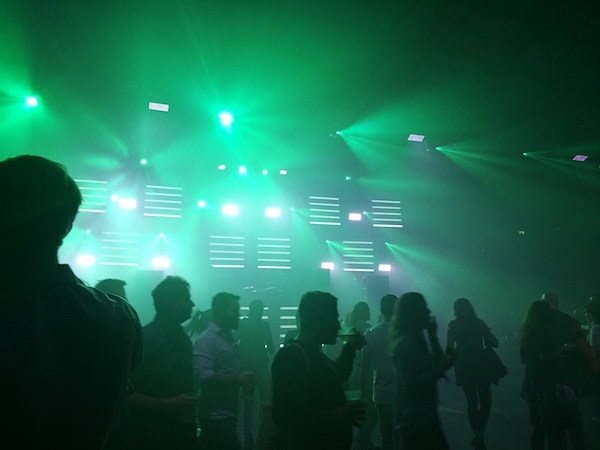 Congratulations to all the winners,  and thank you to WeWork for an extremely fun night!