この記事は公開されてから1年以上経過しています。情報が古い可能性がありますので、ご注意ください。
Background:
When employees leave their workplace, often there is a lack of understanding as to what will happen to those Alteryx Workflows and scheduled jobs managed by them. This post will come handy for the IT team or Alteryx server admins to understand the overall outcomes in such a scenario. Below is an explanation of a few best practices when a team member quits.
Best Practices:
A general clean up of the Alteryx server may be needed to ensure the overall health of the server.
The first step would be to transfer the existing license of an ex-employee to a new user. Old users cannot be deleted from the Alteryx Gallery, however they can be either deactivated or their user role can be changed to "No Access".
From the "Jobs Page Overview", status of all jobs running in Gallery can be viewed and controlled. Obsolete schedules can be disabled or deleted. If the ex-employee's workflows would still need to run in future, those schedules can be migrated to the Gallery and such jobs can be assigned to another Gallery user.
As a best practice, the subscriptions option on the schedules should be enabled as shared from the Admin account. To do this, log on using Administrator, select Subscriptions on the Admin interface toolbar. Next, select "Yes" for "Shared Schedules Enabled" and save as shown below.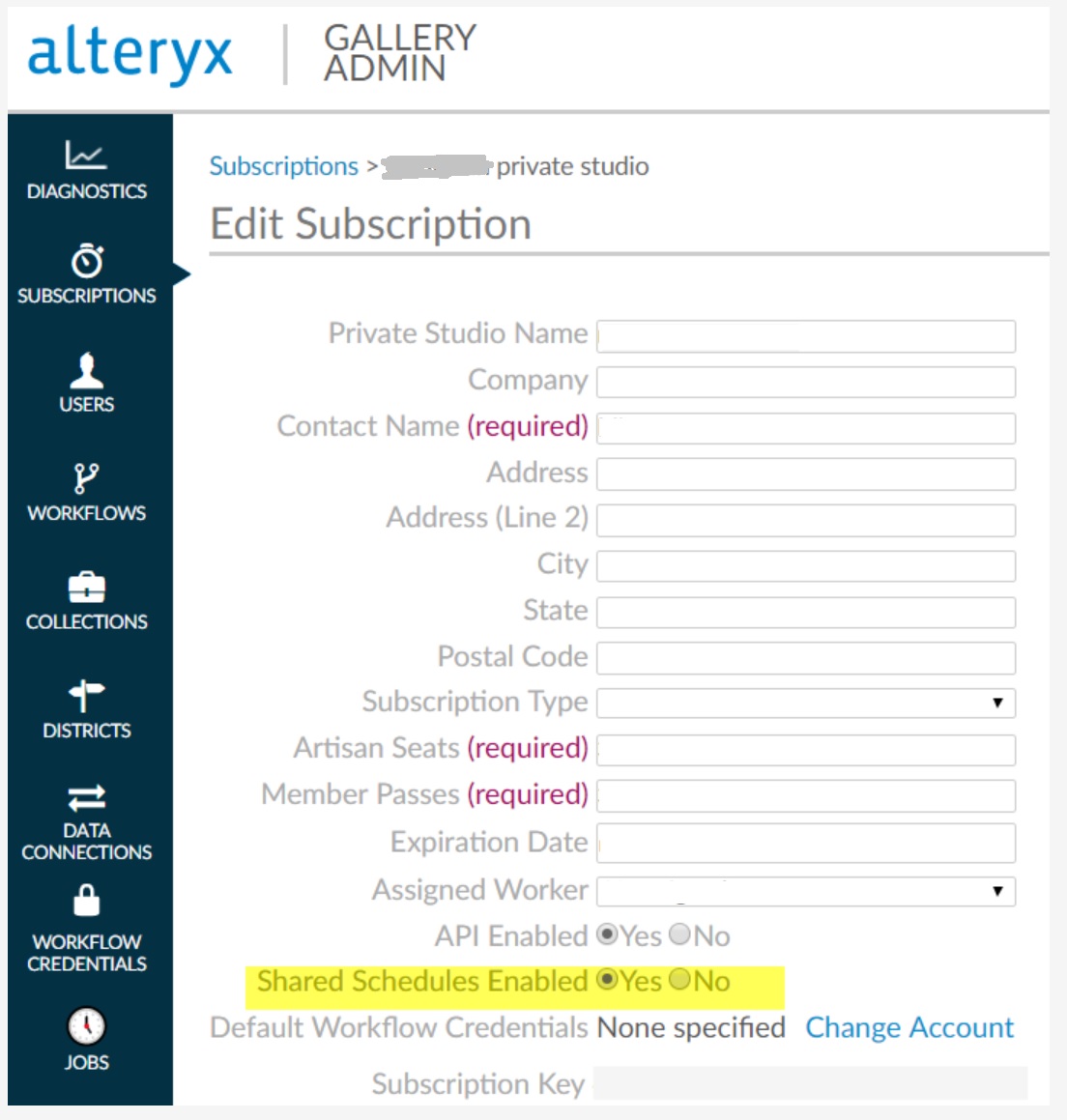 Finally, encourage the users to create a collection and add workflow schedules to that collection, this ensures that all users within the collection are able to manage the schedules.
A collection is a Gallery feature, where users can share their assets. Members of a collection with necessary permissions can share: workflows, apps, macros, insights, schedules, job results etc. and all its users can access it thus ensuring transparency and better management. Users can choose to opt out of a collection if irreverent.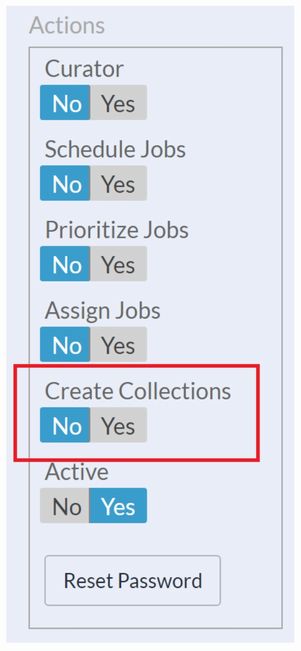 Summary
In general the best practices are discussed in this post, however server Admins can choose to create their own standards to best suit their organization's policies.
Alteryxの導入なら、クラスメソッドにおまかせください
日本初のAlteryxビジネスパートナーであるクラスメソッドが、Alteryxの導入から活用方法までサポートします。14日間の無料トライアルも実施中ですので、お気軽にご相談ください。