この記事は公開されてから1年以上経過しています。情報が古い可能性がありますので、ご注意ください。
One of the nice things about working for Classmethod is the ability to work remotely.  This can create for some unique opportunities.  A couple of weeks ago I spent half my day working from Ikea, the furniture store.
I found out I could work at Ikea based on a recommendation from a friend.  Last summer in 2018, there was a merciless heat wave, and because the use of AC in Germany is not quite as common as it is in other countries, finding a nice working area with wifi and AC, can be a little challenging.  Here you can read this funny thread of expats discussing where to find it. It's a bit old, but it gives you an idea.
Anyways, this is what it was like to work there.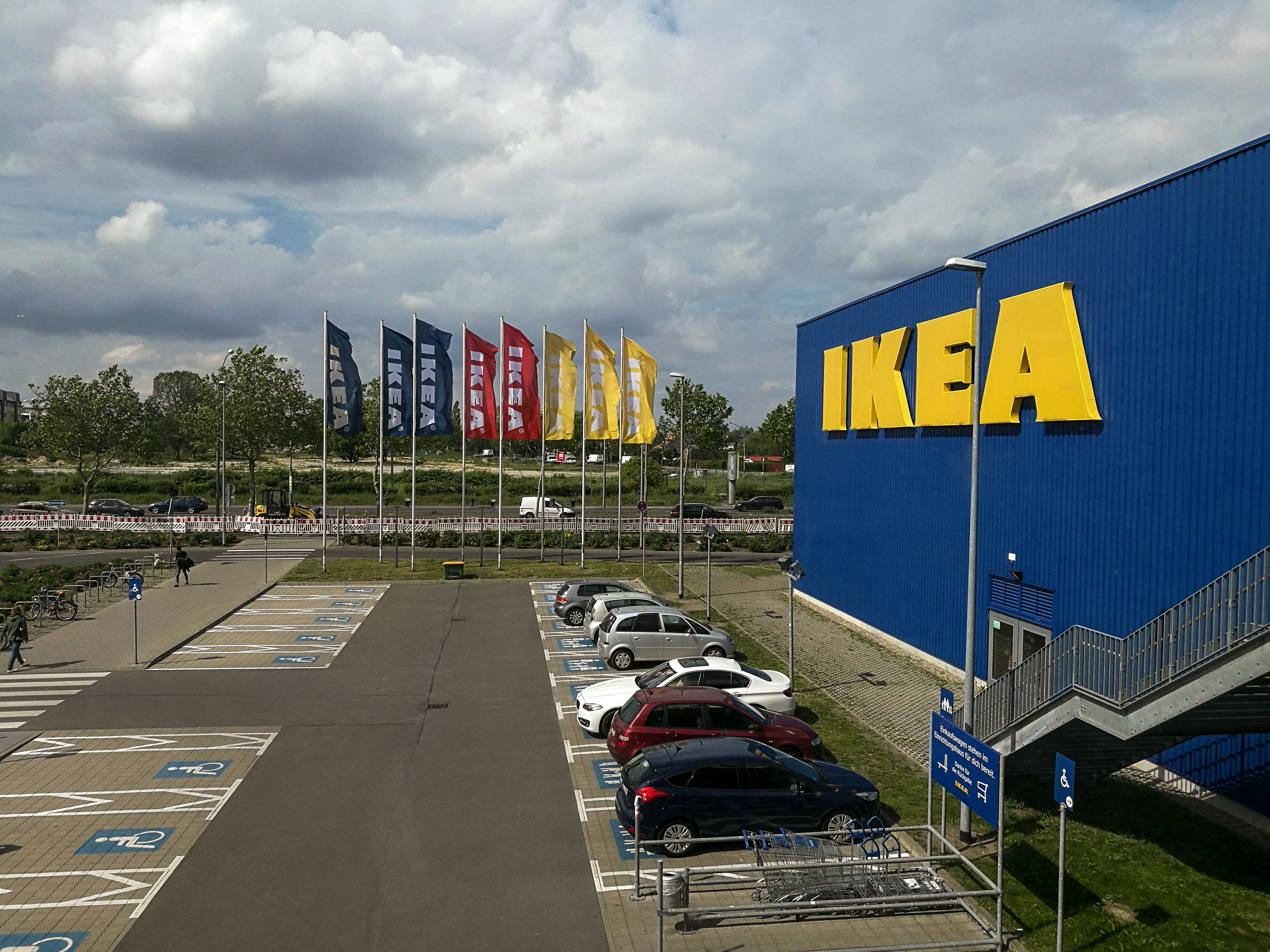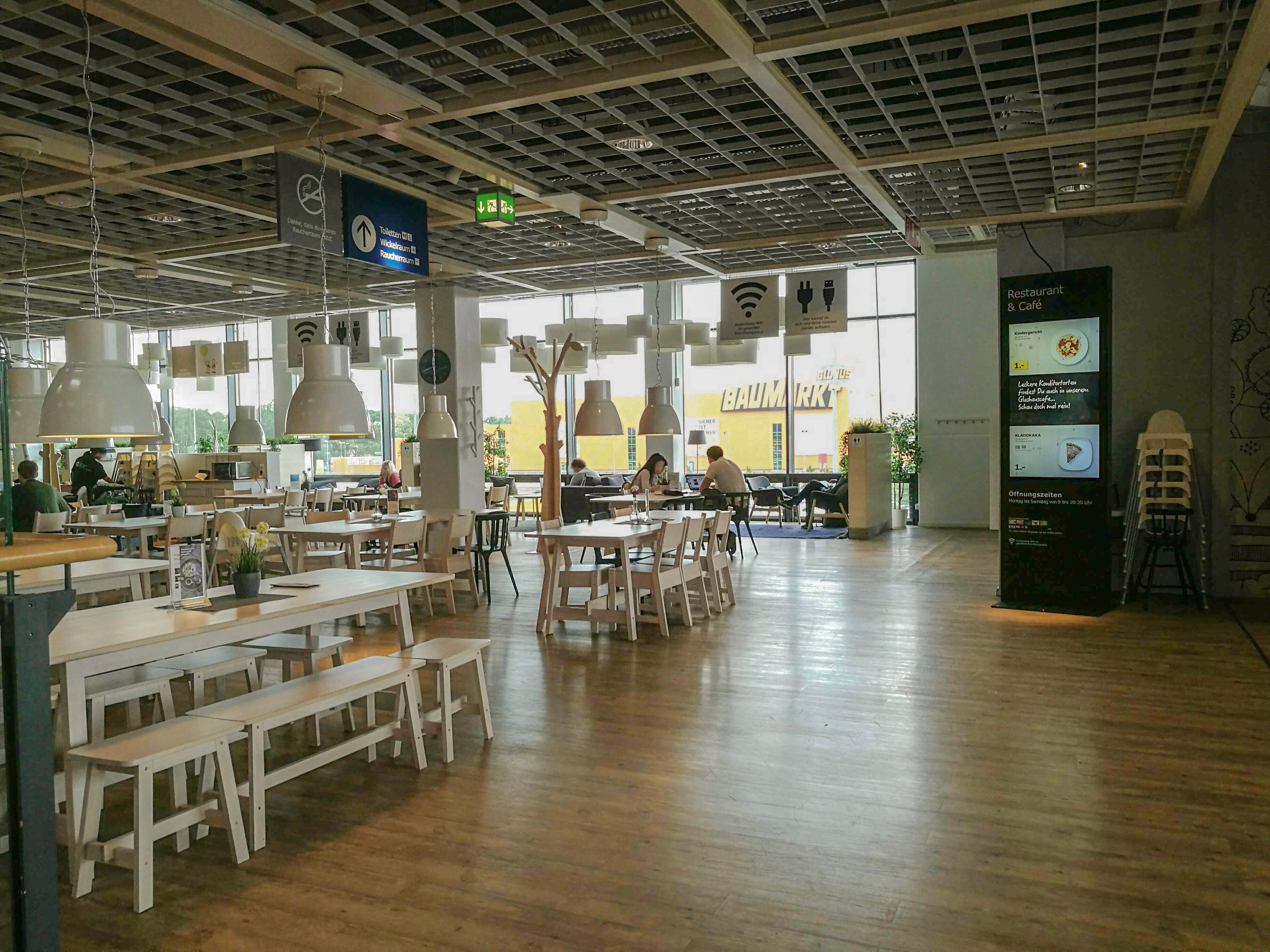 Here is the large dining area. It is equipped with free wifi, and AC. However, the charging stations/electircal plugs are a bit limited, sometimes you have to be lucky to find one.
Most important ingredients for any work day. Caffeine and internet.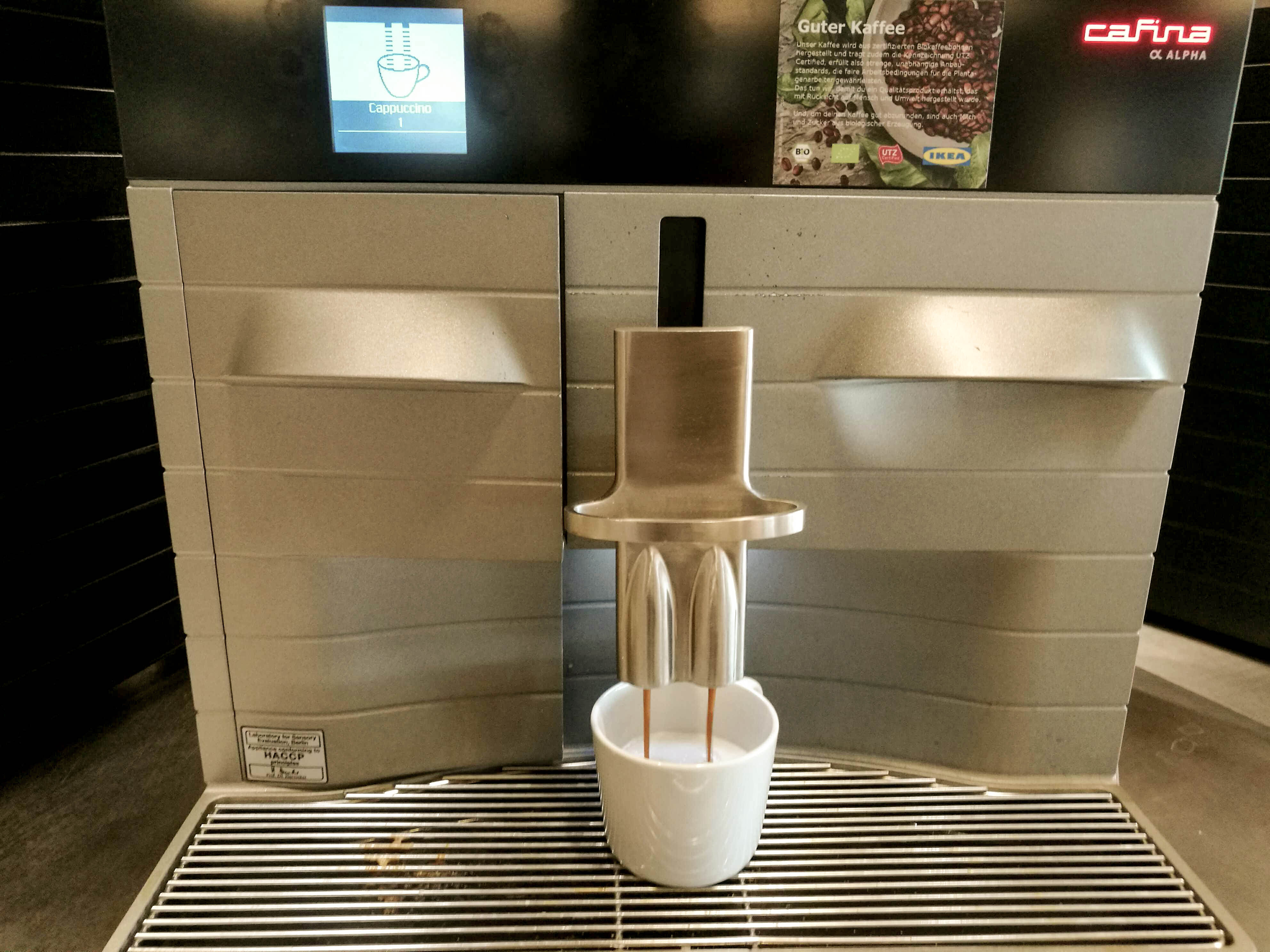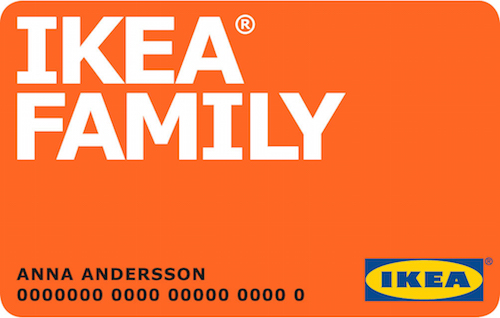 If you have an Ikea family card, you can get unlimited free coffee! Their coffee is organic and UTZ certified.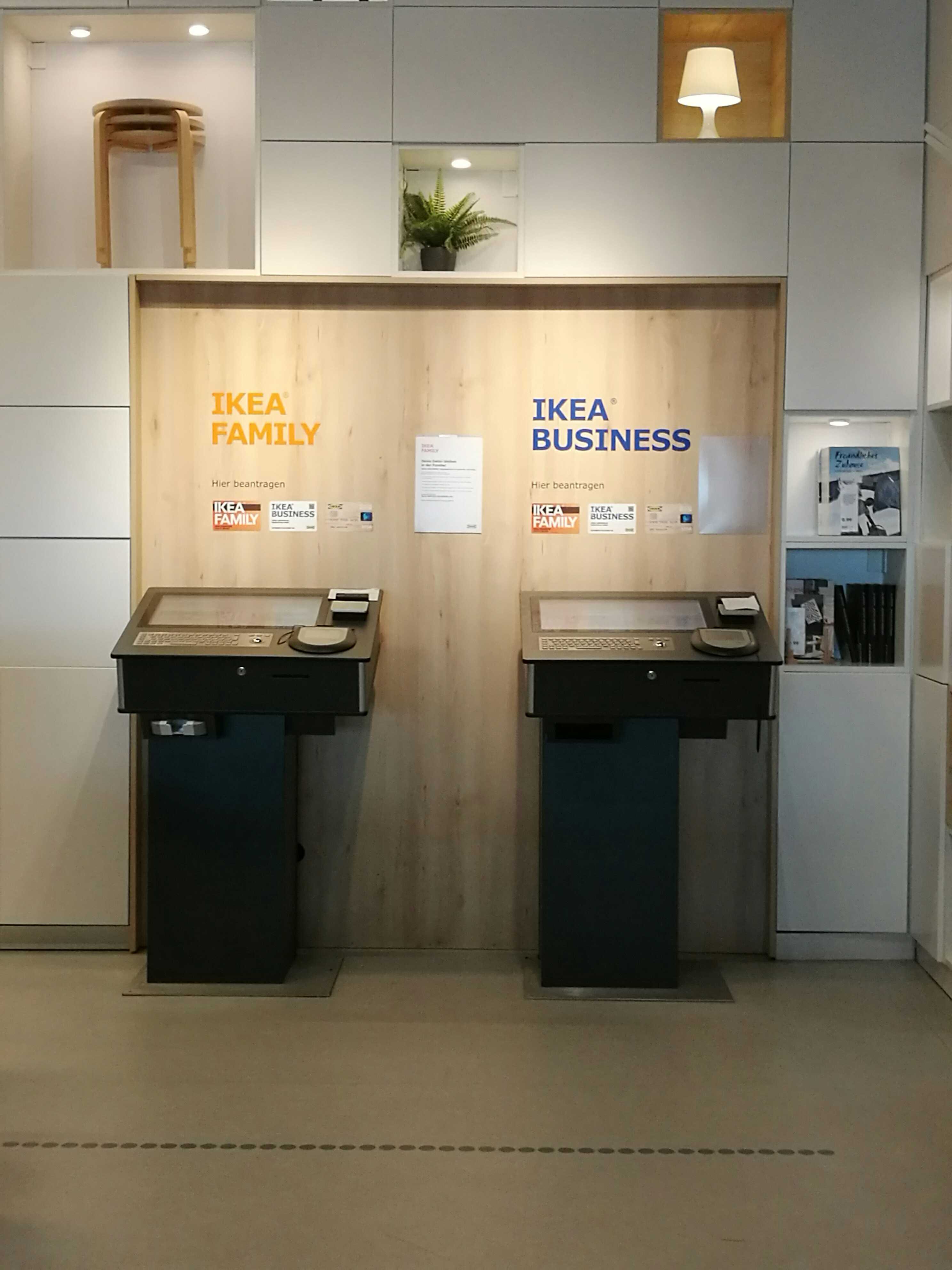 if you do not have an Ikea family card, it takes only 5 minutes to register at a kiosk.  Once you register, and get one, you can start getting free coffee right away!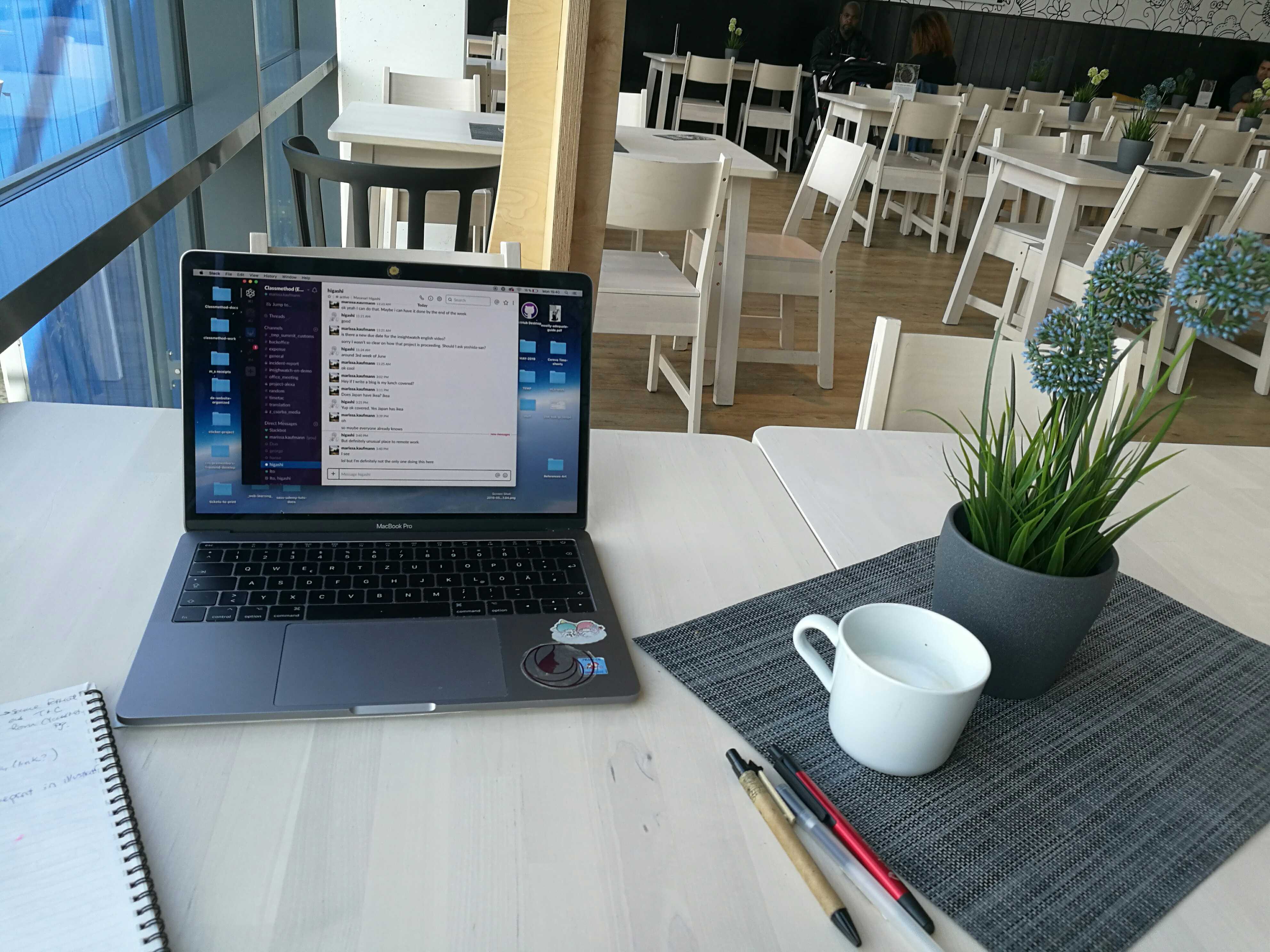 I found a nice table near the window and was ready to begin working.  You can see that there are many seats available in this section of the restaurant.  However, after a certain time, because it really is a family place, it can start to get noisy with lots of kids etc.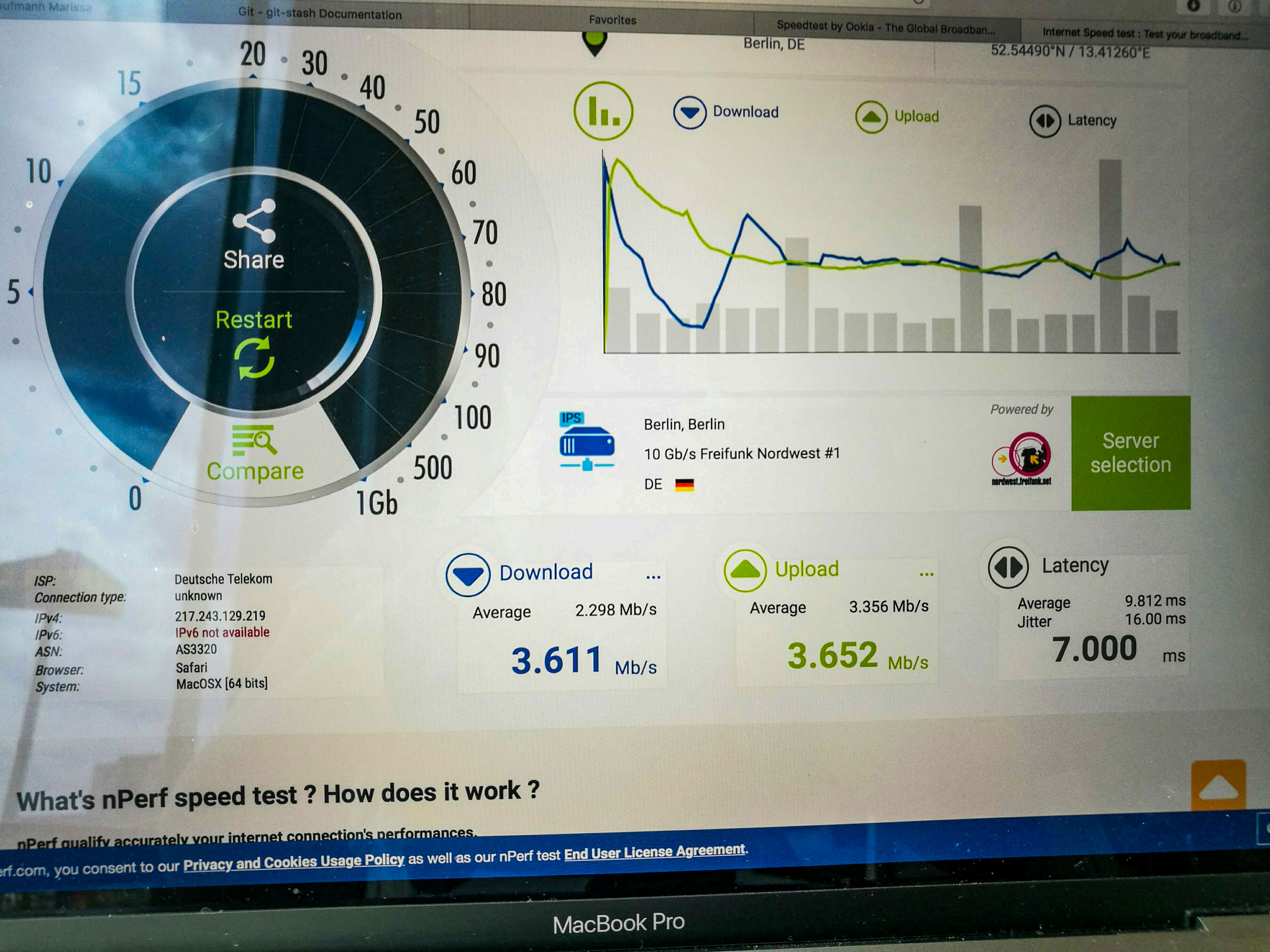 The internet is public, so it is not the fastest.  If you need to do major uploads then working in Ikea may not be the best option.  But for the most part, it is fairly stable.
Convenient Lunch Break
No trip to Ikea would be complete without getting some Swedish meatballs.  These you can buy for .30 cents a la carte.  However, my favourite part of this meal were the potatoes.  They were surprisingly very delicious.  The Ikea cafeteria has many food options, dessert options, drink options etc.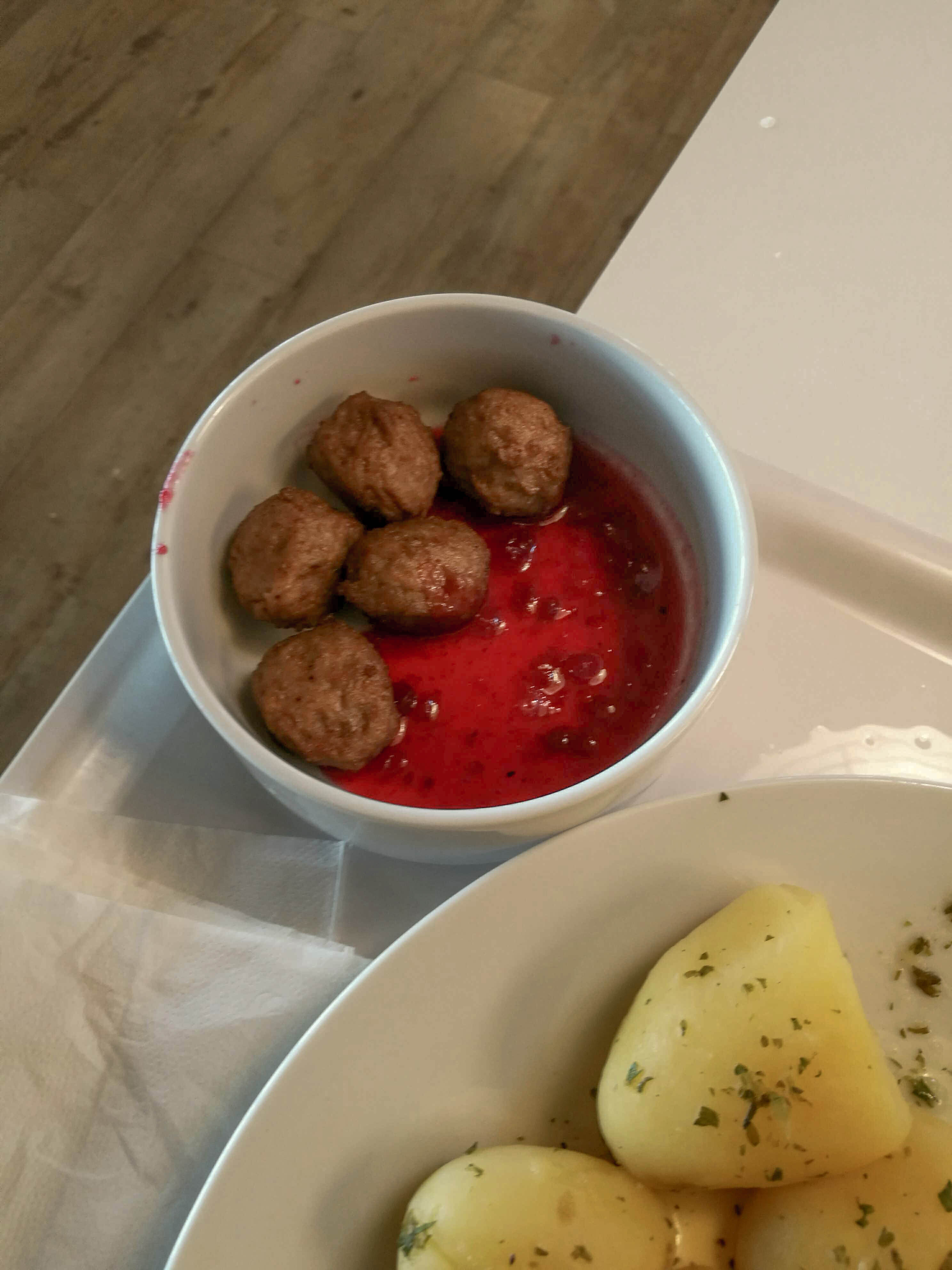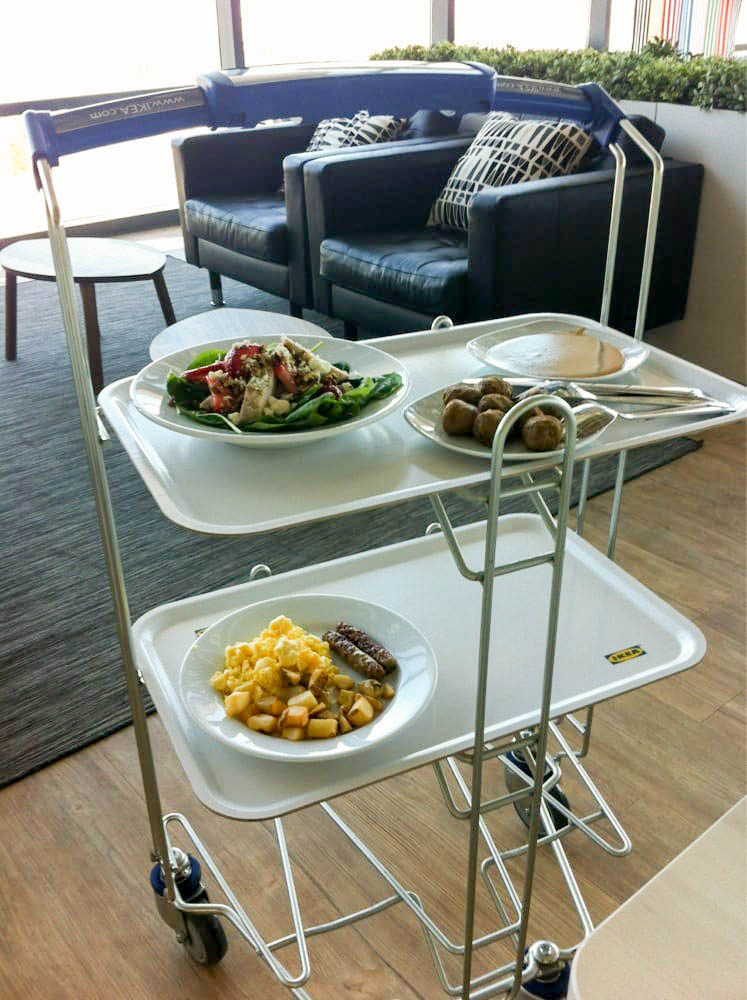 ALSO, don't forget to take a rolling cart and a tray when you go to buy food! I forgot, and was struggling to carry two plates and my coffee to a table, and also carry my book bag, which had my laptop in it.  So don't be like me. ;)
Recycling!!!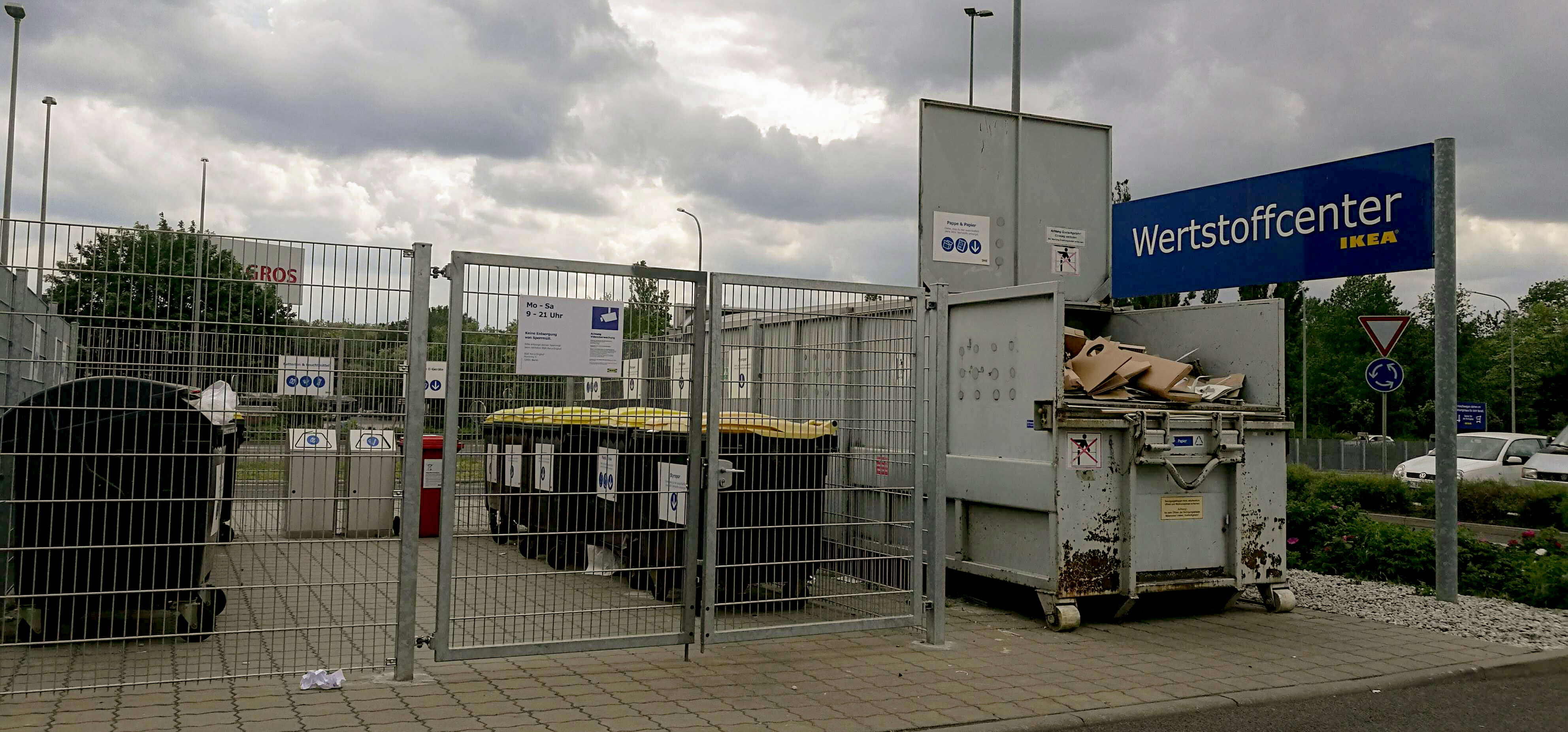 One of the main reasons why I wanted to go to Ikea was to properly recycle some things that were laying around in my house.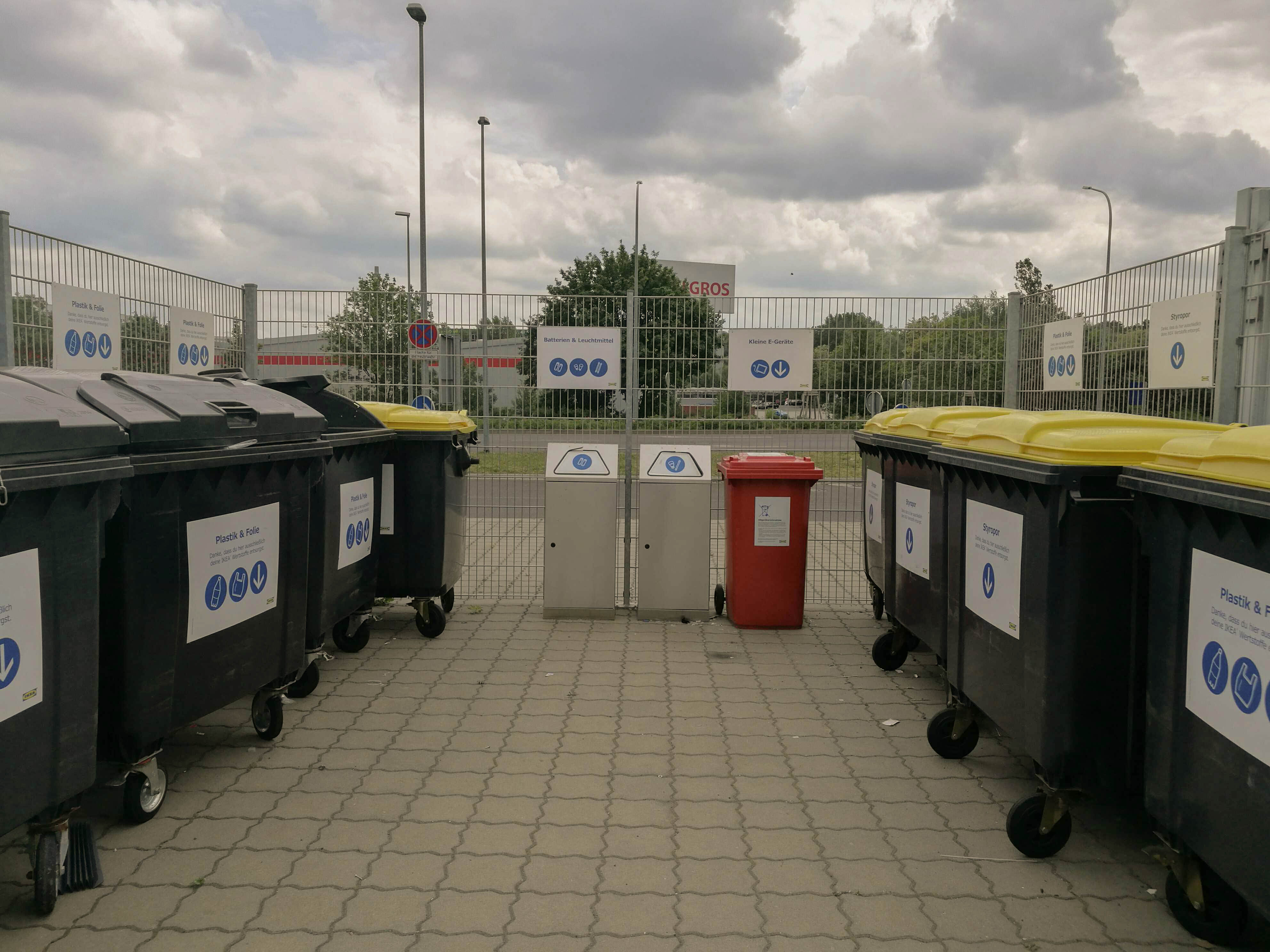 Every Ikea has a garbage area where you can recycle almost anything.  Old electronic items, lightbulbs, plastic, paper, styrofoam etc. I proudly recycled 5 lightbulbs that day.
Shopping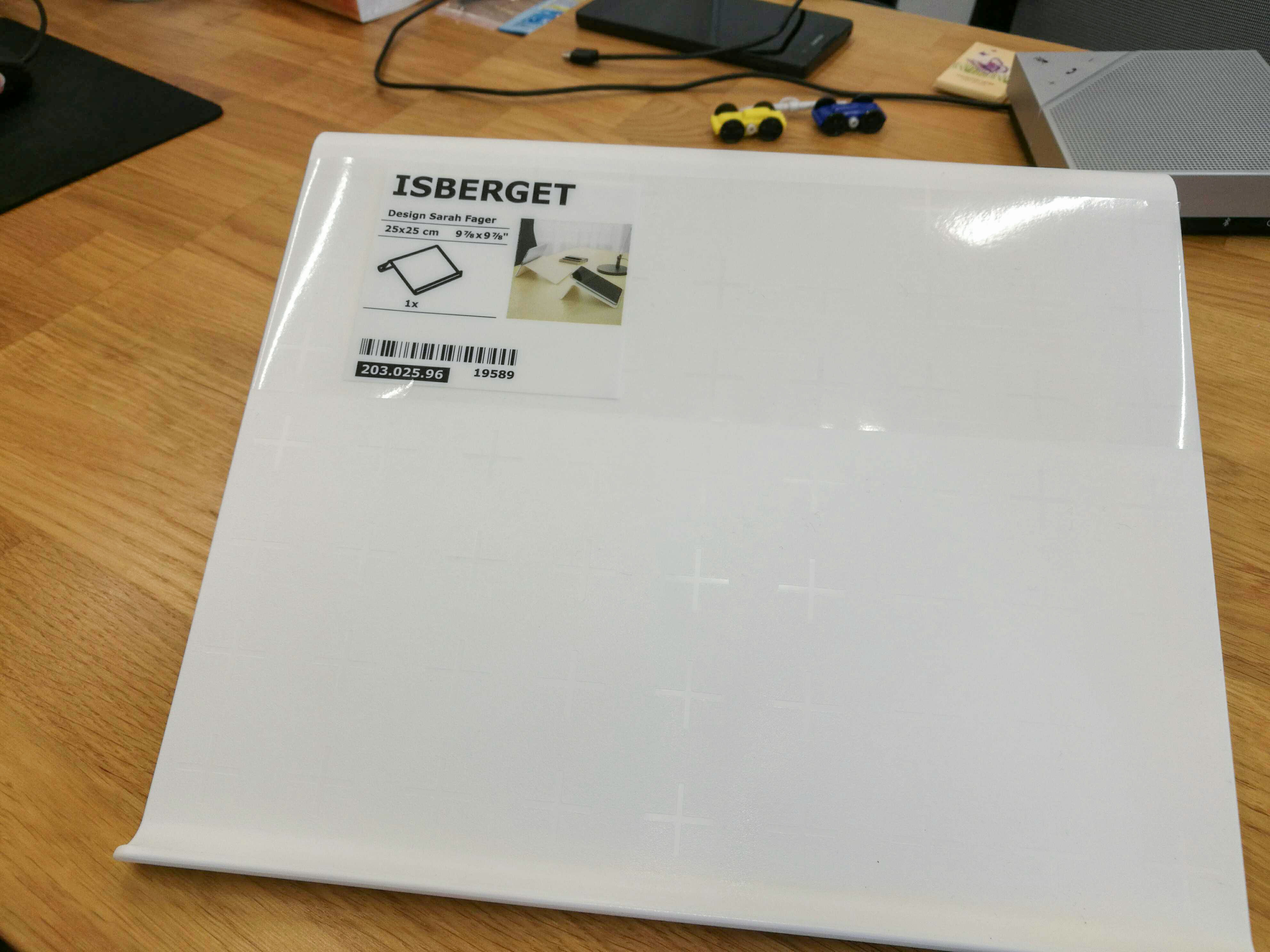 Another fun thing to do while you're at Ikea ("the world's largest furniture retailer since 2008"), is to see if there is anything you need. But you also need to be careful, as it is very easy to spend more money than you originally planned.  Also, because a lot of items have similar names, it can be confusing finding the right price for an object.  The best way to do this is make sure the serial number (the long number under the barcode) matches the sign. It's also fun to just see what they have and to maybe get some ideas for your house.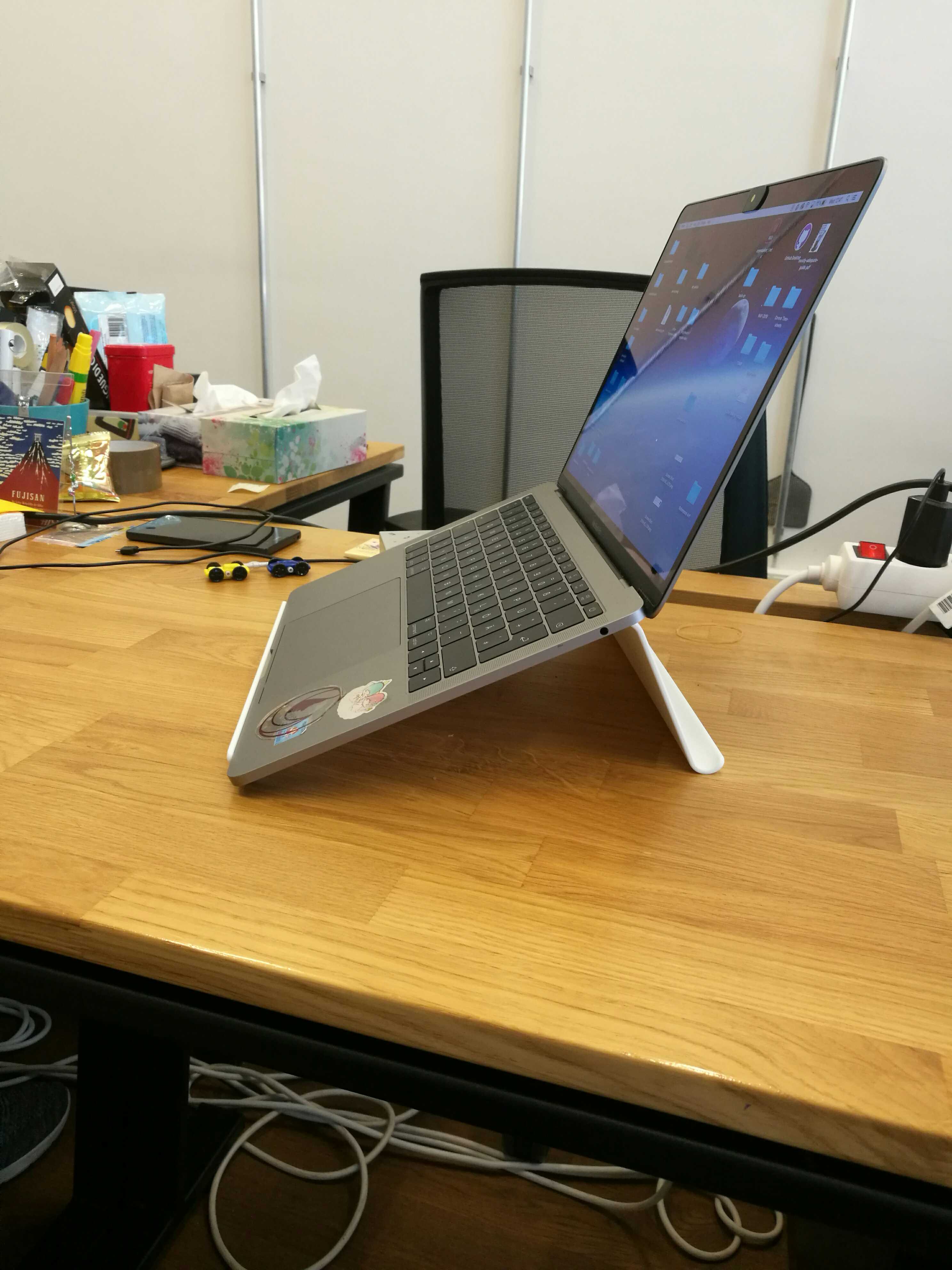 I bought a couple of these ergonomic-like stands for our office.
So liebe Leute, that was it. Where ever you are working from I hope you have a lovely week!