Alteryx Beta Version
Alteryx provides a robust ETL platform for beginners, intermediate and advanced users. A variety of data challenges can be solved with ease and the entire ETL process can be scaled-up and automated.
While most of the users are satisfied with the stable version of Alteryx Software, developers find it very helpful to use the Beta versions.
Beta version is actually a pre-release version, highlighting new upcoming features and advancements. It offers the benefits of testing unreleased features and to foresee any hurdles one might encounter in upgrading their versions.
Interested users can sign-up for free using their community account here:
https://betaprogram.alteryx.com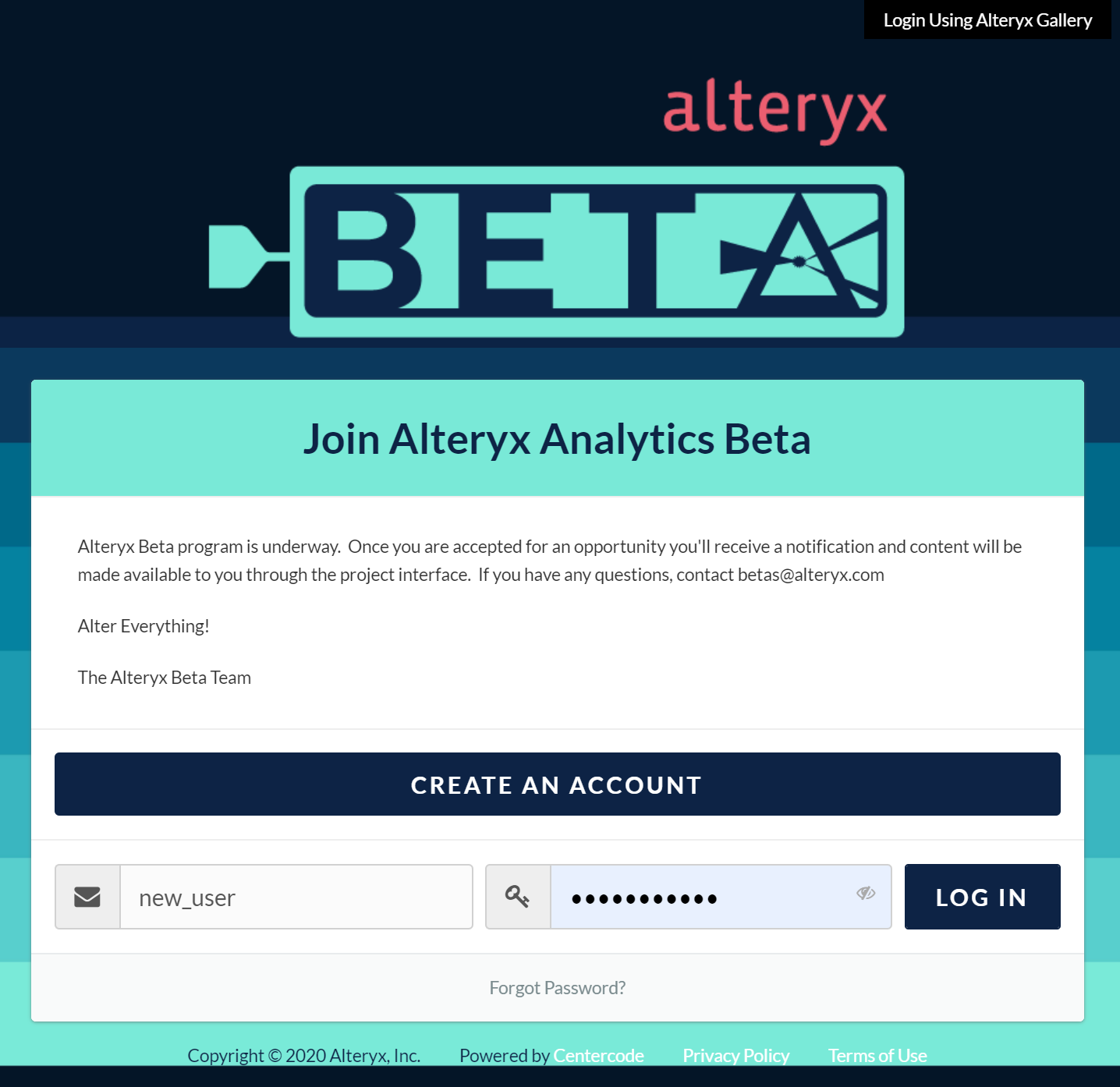 Upon logging-in the menu is displayed as shown below. While "Internal Alteryx Pre-Release Program" is meant for Alteryx employees only, "Beta" project is meant for all users.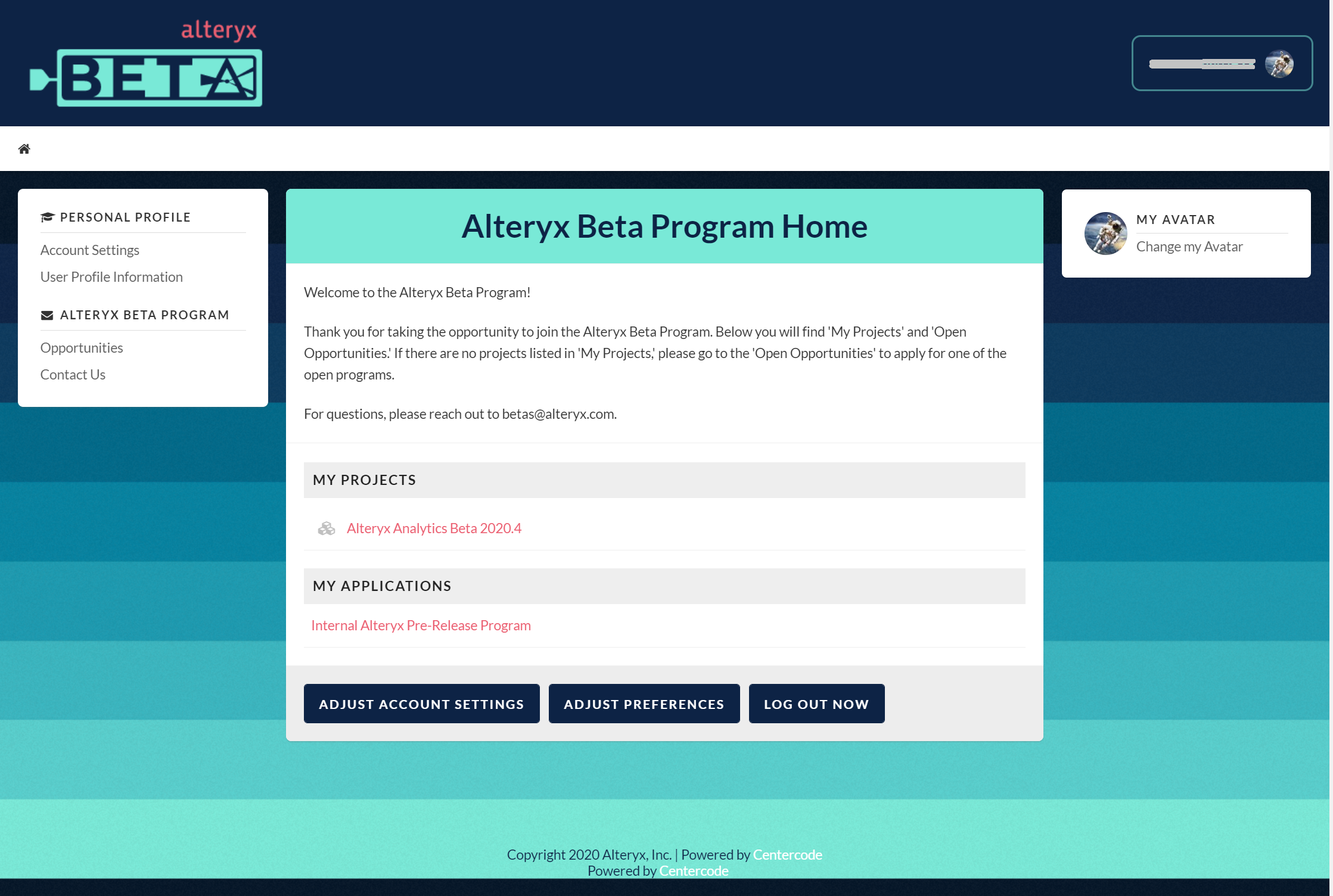 Issues, Ideas and Feedback can be found on the navigation menu.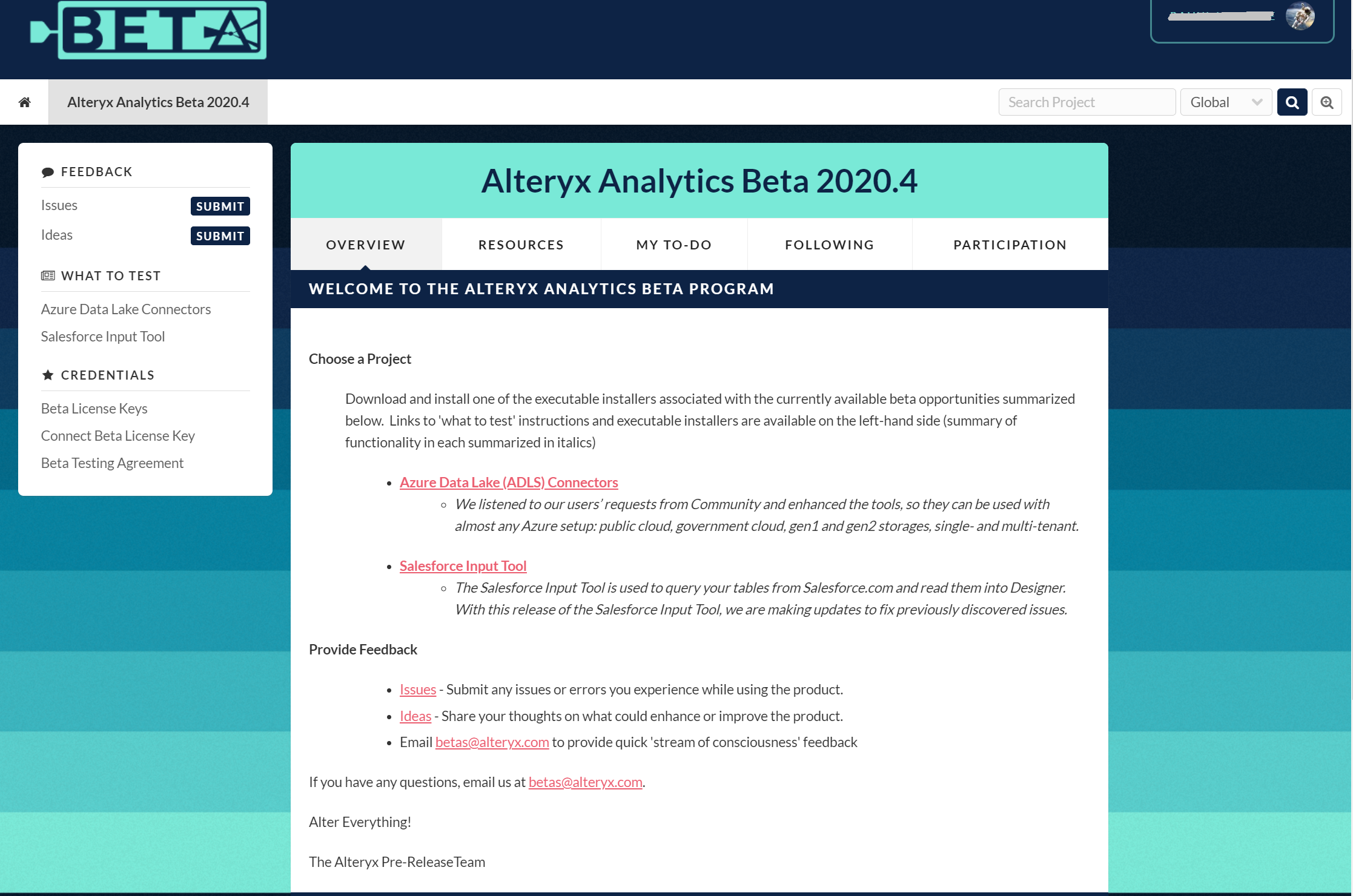 Reporting bugs, providing ideas and feedback is an important part of this program. Alteryx wants users to test the beta version under various scenarios and provide feedback for further enhancement. Be sure to report the exact details of your machine environment, browser configuration, user settings, localization etc.
Finally
Alteryx Beta Program allows users to test the pre-released version of the software and an opportunity to provide feedback. In return users get a chance to know the upcoming features and stay ahead by updating their knowledge.
Alteryxの導入なら、クラスメソッドにおまかせください
日本初のAlteryxビジネスパートナーであるクラスメソッドが、Alteryxの導入から活用方法までサポートします。14日間の無料トライアルも実施中ですので、お気軽にご相談ください。