Welcome to CES 2018 part 2. Link to my first blog on Classmethod Canada exhibition can be found here.
Intel & Amazon Alexa Smartlife Roadshow.
One of the featured Amazon Alexa exhibition is the Intel & Amazon Alexa Smartlife Roadshow. The trailer is parked outside of the Las Vegas Convention Center at the Central Plaza. #SmartLifeRoadshow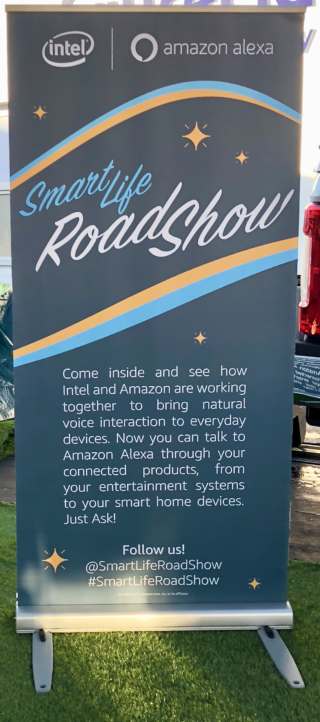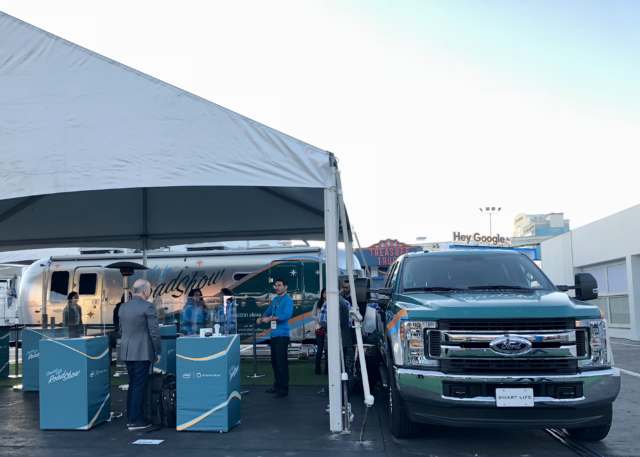 The exhibition featured a range of Alexa enabled smart home products. This is the Intel Speech Enabled Developer Kit (USD$499) on display.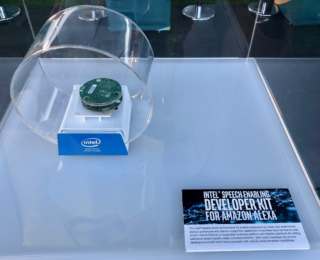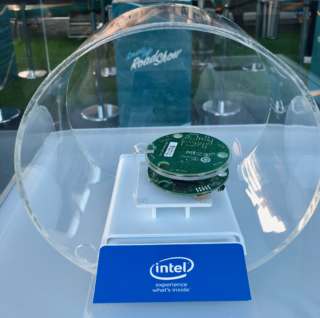 Other Alexa enabled devices were also on display, such as HTC U11, and Eufy Genie.
Here's the exterior of the trailer:
This is the floor plan and list of Featured Devices: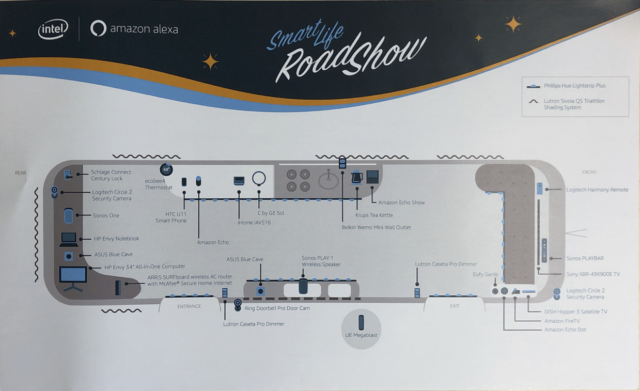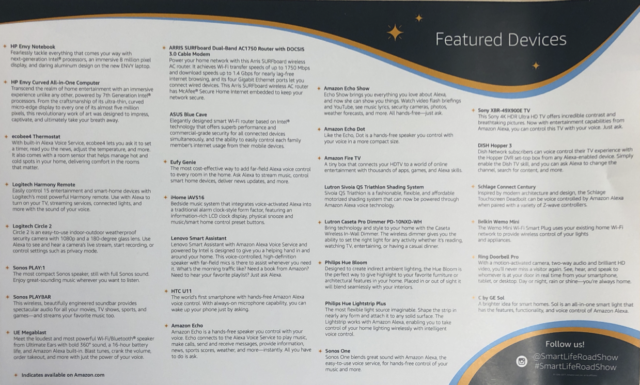 Featured Displays inside the trailer.
Amazon staff demonstrated a "TV Time" Scene which trigger multiple smart home devices to set up a mood for TV viewing. Logitech Harmony Hub turn on the TV and Sonos PLAYBAR to close the Lutron Shades down. Philips Hue Ligting dimmed the lights to "relax" mode. Finally, the Sony Bravia TV (XBR-49X900E) lift up behind the sofa.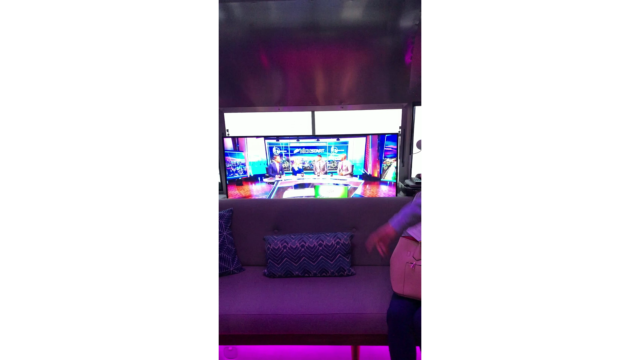 Alexa has expanded beyond smart homes into smart cities. Elvi is an Alexa voice assistance enabled electric car charger.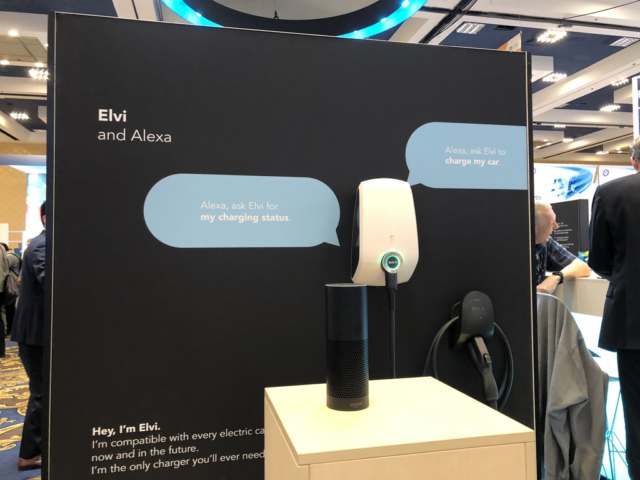 Conference - Revolutionizing Consumer Electronics with Voice, Amazon Alexa
We attended talks and workshops from "Revolutionizing Consumer Electronics with Voice", hosted by Amazon Alexa in North Hall, LVCC.
"Advanced Alexa Skill Building: Conversation and Memory", hosted by Cami Williams, is an Advanced workshop that use Alexa Skills Kit features like Dialog Management, Entity Resolution to build a customized petmatch (GitHub) Alexa skill.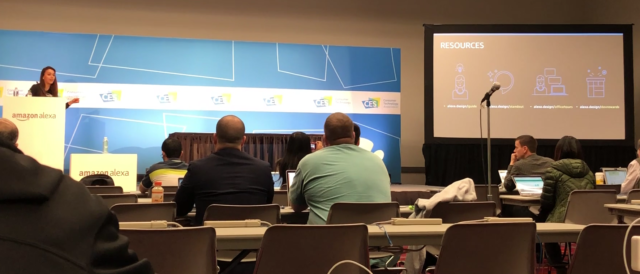 "Alexa Smart Home", hosted by Mike Maas (Senior Evangelist, Alexa) introduced Alexa Routines, which was used in the Smart Life Roadshow above. Developers can use Smart Home Skill APIs to control their smart home products. For example, Alexa.BrightnessController interface can be used to control brightness of the a light bulb, and the Alexa.PlaybackController can be used to play, stop, and navigate  playback for the Sony Bravia TV.
"How To Build An Alexa Gadget!", with Zoe Adams (Principal Software Engineer, Alexa Gadgets) introduced the echo buttons and Sanjay Voleti  (Sr. Manager, Alexa Voice Service) presented two Alexa-connected prototypes developed using the Alexa Gadgets Development Kit. There are 2 types of developer tools for creating Alexa Gadgets, you can use the Gadgets Skills APIs to build skills for Echo Buttons, or GADGETS SDK to create your own prototypes using Alexa Gadgets Development Kit.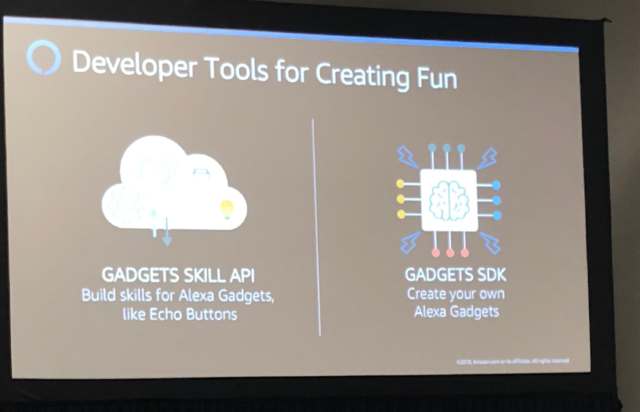 The first demonstration was a rabbit counter which integrated Alexa Gadget Development Kit, an Alexa Echo, an echo button, and a motor that connects the Alexa Gadget Development Kit to a rabbit robot.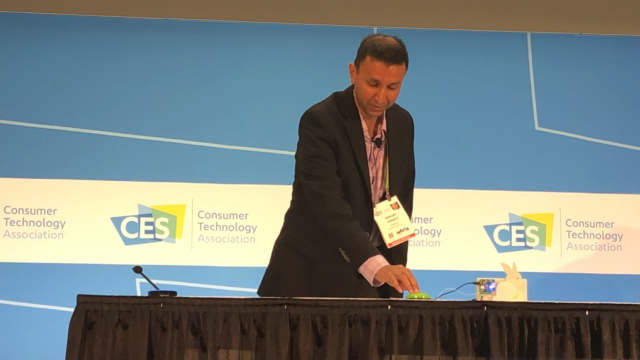 Second prototype - Pinwheel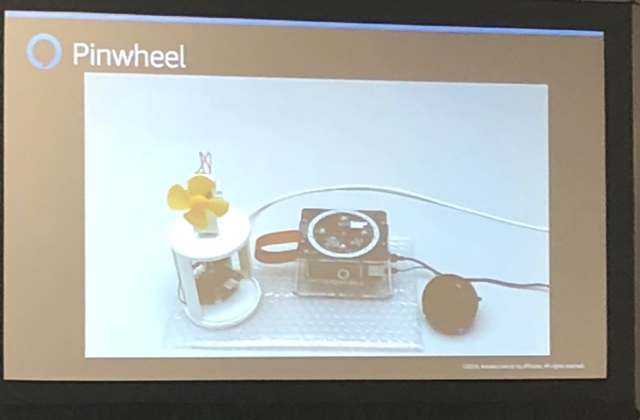 Nikon
Finally, I cannot resist to share this Nikon space camera and the presentation by Astronaut Captain Scott Kelly (@StationCDRKelly). You can watch the live stream here until Jan 24th.
This sums up my CES2018 experience. I hope you enjoy it as much as I do. ★