Introduction
Hemanth here again. Hope you are doing good. So I would like to continue the Fuji San Journey in this Blog. If you haven't checked out the previous blog you can check it here.
Let's head to FujiQ
We got down the Fuji San mountain with amazing weather with the sun out, extraordinary views and quite a lot of people which was quite less when we climbed.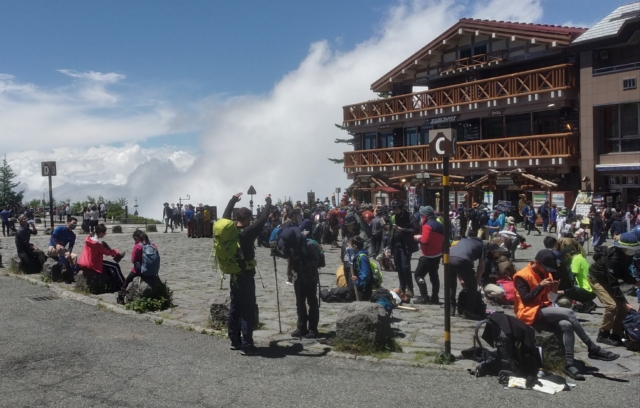 We had taken a round-way ticket the previous day which we used and returned to Fuji San station. From there to the hostel we went via train. Again be very careful as mentioned timings and actual arrival may vary between 10-20 minutes.
We got down at gekkouji of the fujikyuko line and walked about 5 minutes to the hostel, resting for some time. At night we had fried chicken which was recommended to us by our friends who had stayed back and it was quite delicious.
The next day the plan was to reach FujiQ as soon as possible so we got up early and headed to the station again at the bus ticket office we enquired and we got on to a bus which goes free of cost to Fuji Q.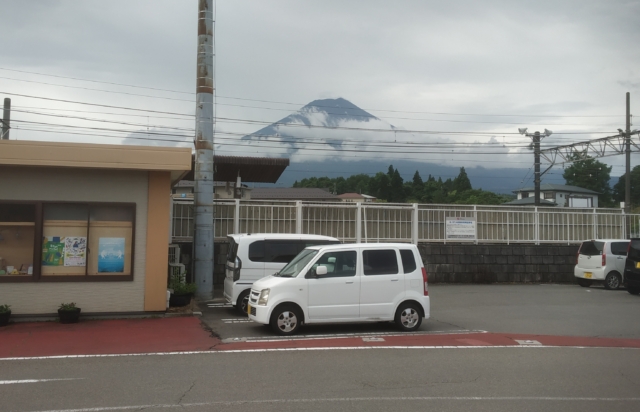 We bought a one-day pass which cost 6700¥ and after waiting in a long queue we entered FujiQ Highland. We started with one of the attractions. There are quite long queues so come as early as possible.
Swinging Attraction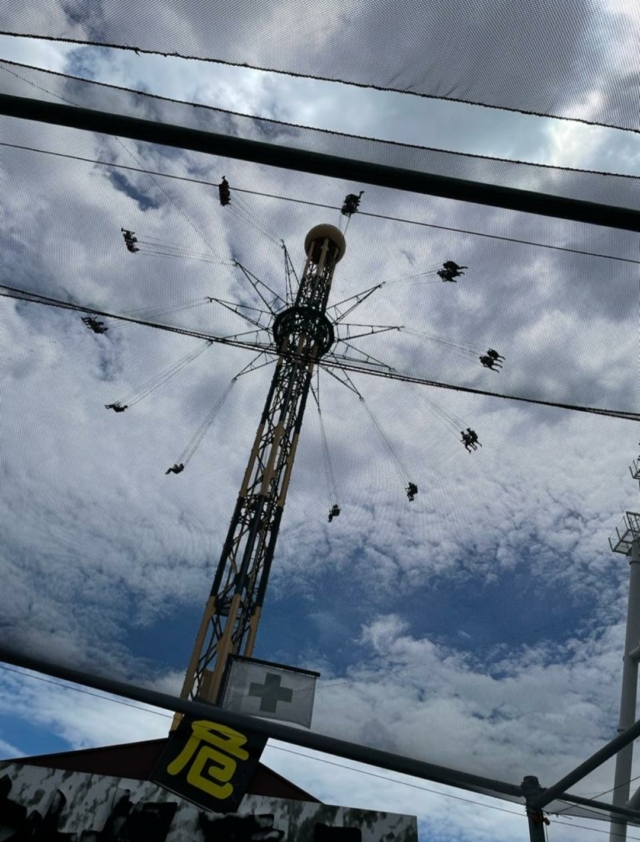 We went into the naruto area which was quite amazing and lively. We then moved to the best part the roller coaster for which we almost waited for about 3hrs before we got a chance. That 3 minutes of the ride were scary and Amazing at the same time.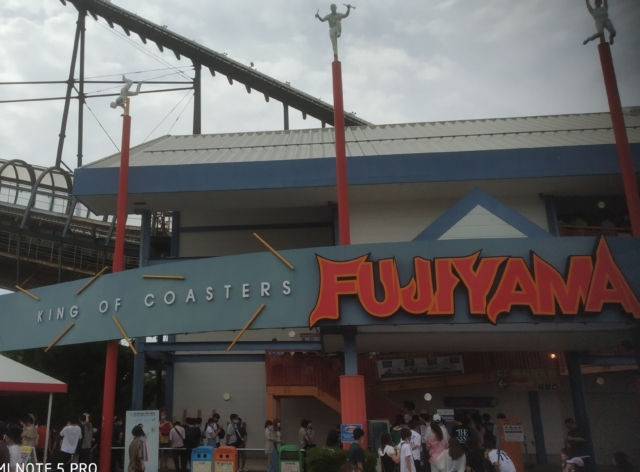 Then we went on a few more rides and checked out places.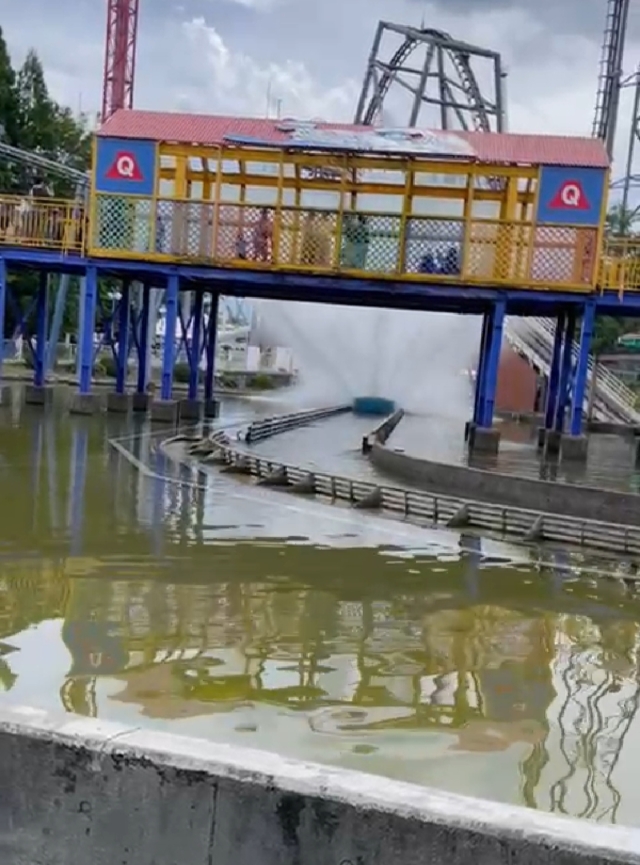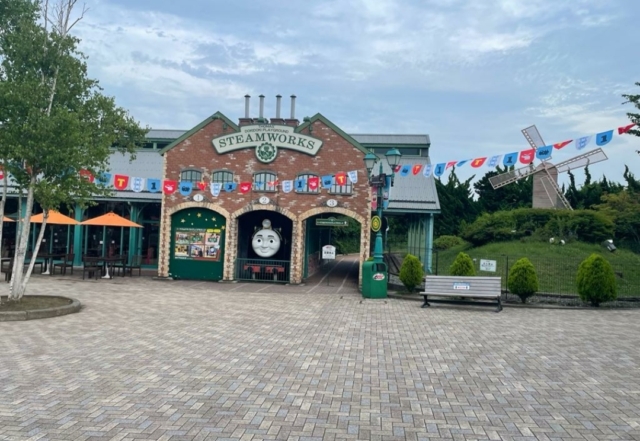 Then we had some good food.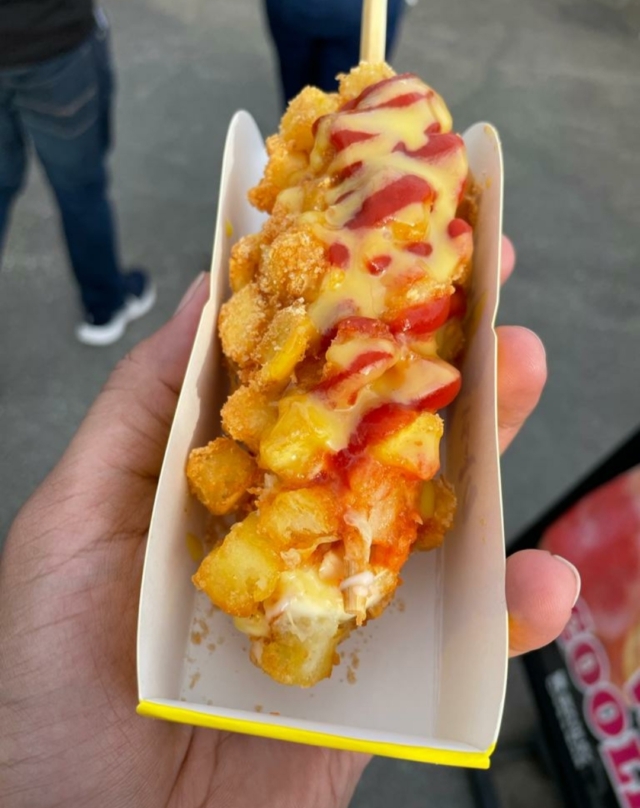 While returning we took the train to Fuji San station and some good coffee latte at a cafe opposite the station. We then returned to the hostel by walk but to our amazement when returned we realized that we were the only ones staying that night so we played card games late at night and had long chats.
Links for FujiQ Highland
FujiQ Highland Website available in English and Japanese
FujiQ Highland App for IOS, FujiQ Highland App for Android You can know the wait time for rides, route guidance and many useful things can be done using the app
This blog comes to a close here. Please look forward to my next blog which I'll be continuing the story of my travel which is about a beautiful UNESCO World Heritage site. Which is an old village preserved and water here directly comes from Mt Fuji.