Introduction
Hemanth of Alliance Department here. In this blog, I tried creating a report in Zendesk Explore of solved tickets by month by channel on the entire ticket data available.
Zendesk
It follows the SaaS model to provide a customer service platform. Some of tools it provides are helpdesk, email marketing, live chat, sales, employee engagement. It markets business from microbusinesses to massive corporations. It has tools for every sector that is from public sector to healthcare.
Zendesk Explore
A reporting tool created to assist in analyzing, comprehending, and sharing your business information. This is the foundation for analyzing data in Zendesk. It can be used to know operational efficiency and customer satisfaction. It has powerful inbuilt reports to view and analyze key information regarding customers and support resources. Use explore to build your own reports.
Demo
In the Zendesk support dashboard page click on product tray and then click on zendesk explore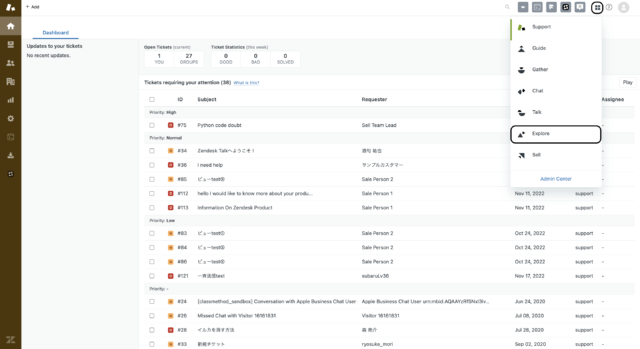 Now click on the reports section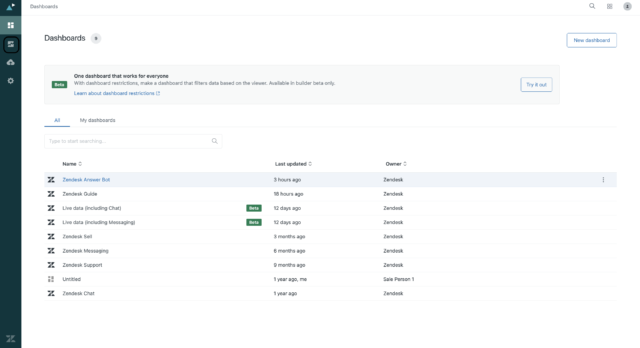 Click on report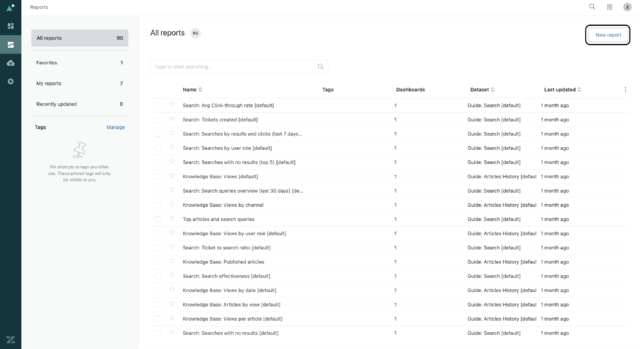 click on support, then on support-ticket and click on start report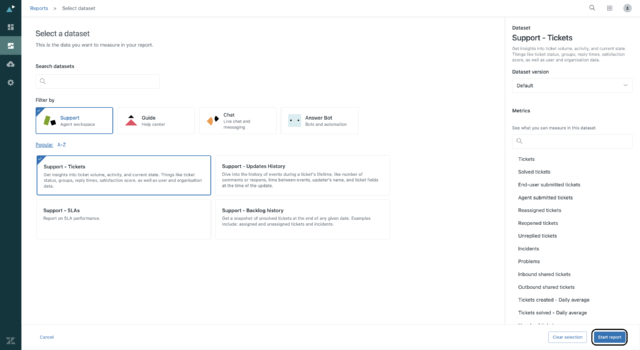 click on ticket created -> edit date ranges -> click on simple -> All history
Then click on add in Metrics section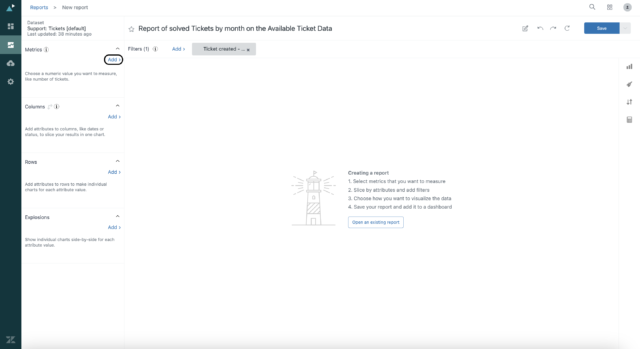 Search for solved tickets and click on DCounts[Distinct count keeping that a ticket is solved once] and click apply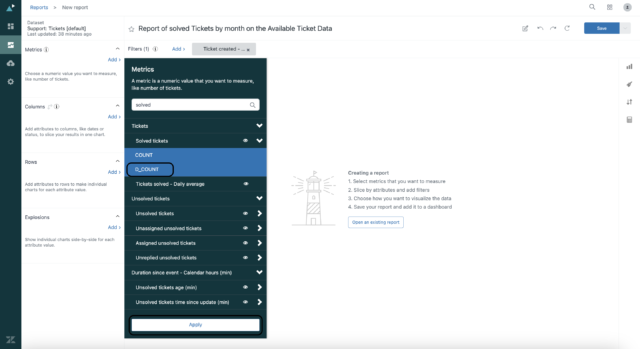 Visulaization section choosing column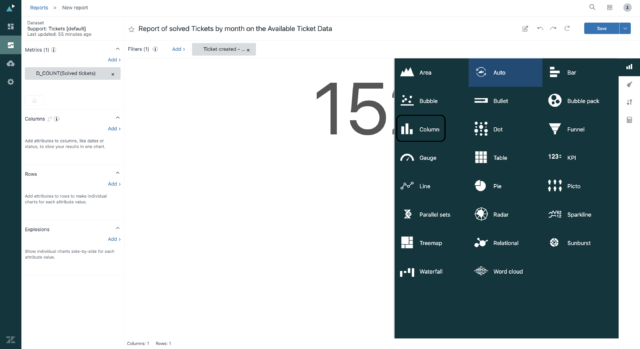 In the column section search for ticket solved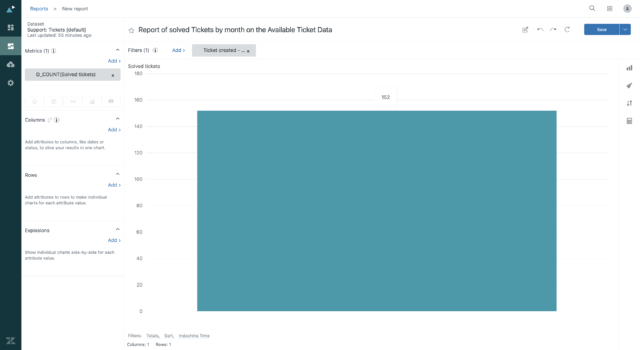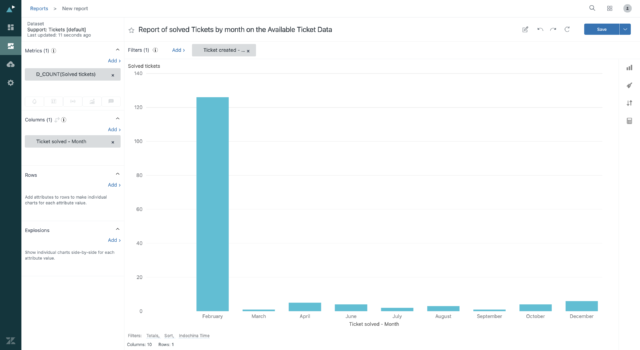 Two ways to view the channel of solved ticket
1st way - Rows
click on rows section add -> search for channel -> click apply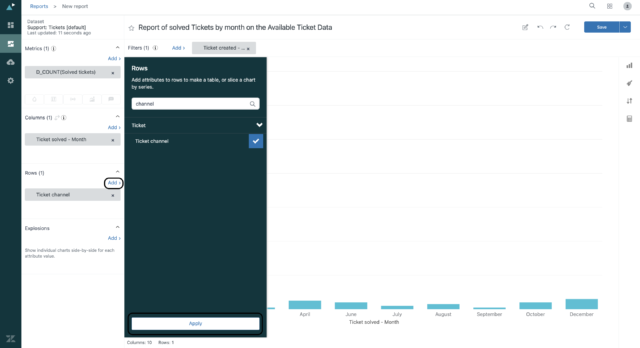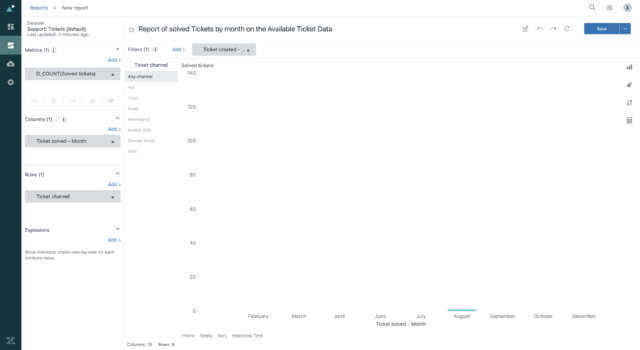 Now you can select channel which interests you and see how there are changes for each month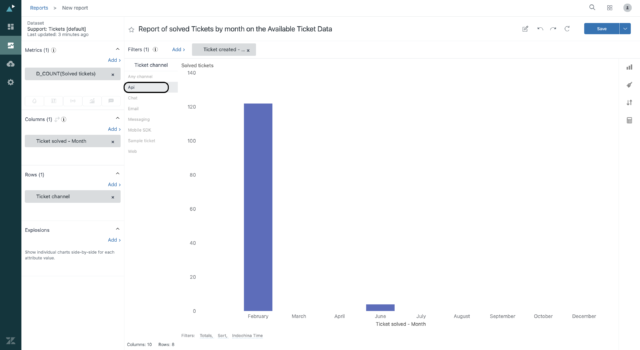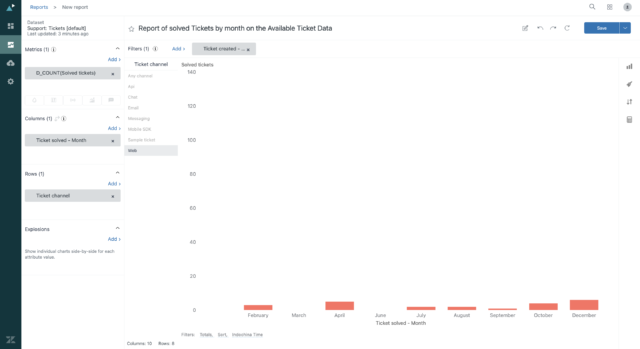 2nd Way - Explosions [Viewing each channel chart side by side]
click on explosions section add -> search for channel -> click apply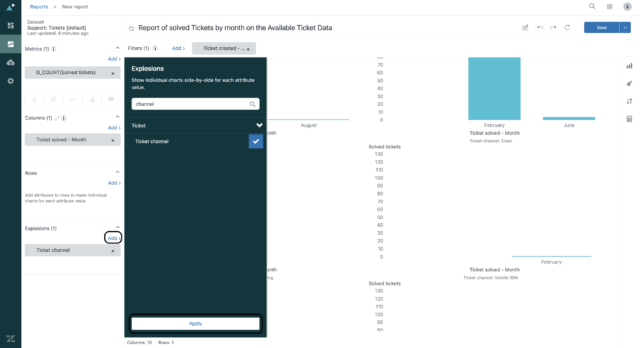 Now you can see the charts of various channels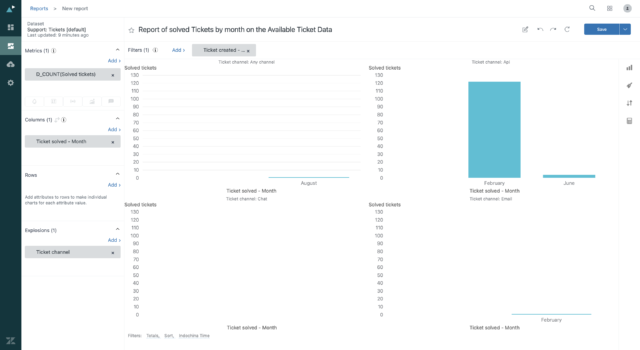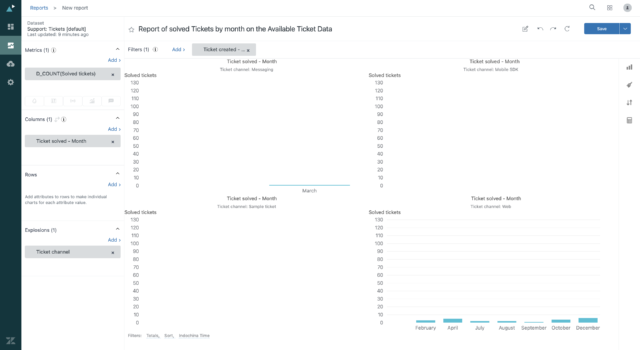 Conclusion
I hope with this you have an understanding of how powerful even the tip of Zendesk explore can be. Please look forward to various blogs obout Zendesk and other technologies. Thank you.