Hello, I'm Aayush Jain
This Time at Reinvent held from November 28 to December 2nd, 2022,   I've visited Builders lab so I'll share my experience
Overeview
Practice learning AWS services in a live sandbox environment. Choose a lab and work through step-by-step scenarios on topics ranging from introductory to expert. No registration is required, but allow yourself approximately 40–120 minutes per lab. This is an all-day event.
Location
Level 2, Titian 2201B, Venetian
Experience
I had not originally planned to visit this lab, but since I had a couple of hours before another session, I thought I would give it a try.
It turned out to be a great experience.
It also got me the feel of working in large corporate office which many employee cant get because of work from home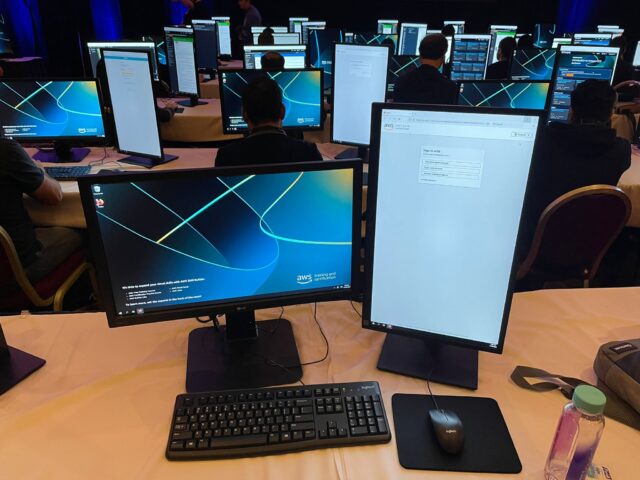 The lab is available everywhere, but costs $29 per month for individual use through the link below.
https://explore.skillbuilder.aws/
I tried the basic and advanced labs and found the explanations and procedures clear and easy to follow.
We can try different lab on different topics without worrying about cost.
Additional Benifits
Many experts are available on the spot # Immediate help
Tips
This lab had very large lines and long waits on the first and second days, but on the fourth day it was quite empty and you could enter directly. If there are too many people waiting in line, you only have a chance to finish one lab.
This is a great lab for those who do not have regular access to AWS or do not have an AWS account.