この記事は公開されてから1年以上経過しています。情報が古い可能性がありますので、ご注意ください。
Thai Language here. อ่านบทความภาษาไทยได้ที่ด้านนี้ค่ะ
Let's get to know Classmethod Thailand.
The head office locates at great Location. 213/4 Asoke Towers Building, B room 5th Floor, Soi Asoke Sukhumvit 21 Rd.North Klongtoey, Wattana, Bangkok 10110 The Asoke Towers is located in the center of Bangkok, near many transportation hub.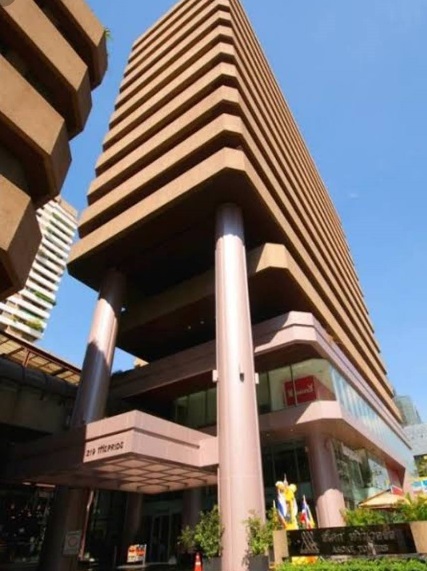 Let's go to Classmethod Thailand office.
Traveling by land: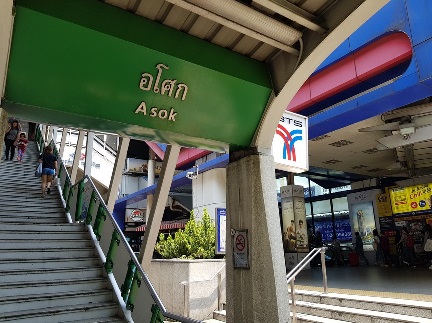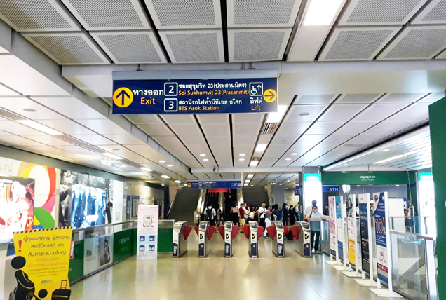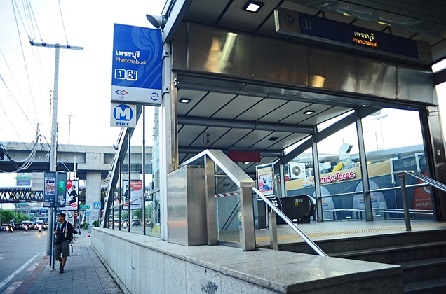 5-10 minute walk from BTS Asoke Station and MRT Sukhumwit Station. 5 minute walk from MRT Phetchaburi Station Exit 2, heading towards the Grammy Tower or Asoke Montri Road (Sukhumwit 21). Airport Link Makkasan Station is across the MRT Phetchaburi station. You can walk from the MRT Phetchaburi station to office or take the bike taxi.The bike taxi is also available in front of each station (15-25 baht/ride). Buses available are bus no. 136, 185, 98, 38.
Traveling by boat: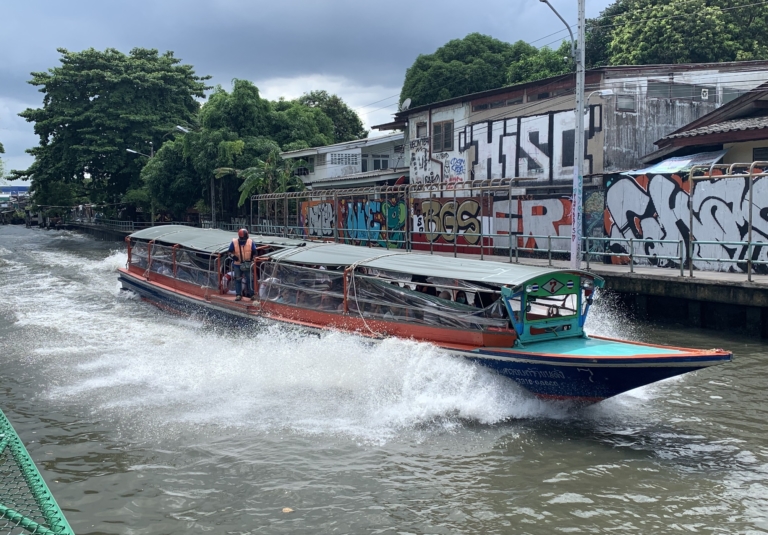 Nearest Khlong Saen Saeb Express Boat Shuttle point is at Asoke Pier. The boat departs from Phan Fa Lilat Bridge and goes to Wat Sribunruang as its terminal destination. From Asoke pier, walk up to the street and turn right, walk straight forward around 5 minutes, Asoke Towers is on your right.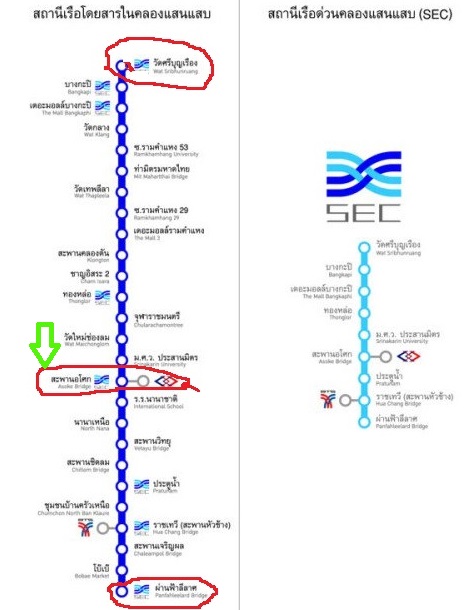 Entrance to the office: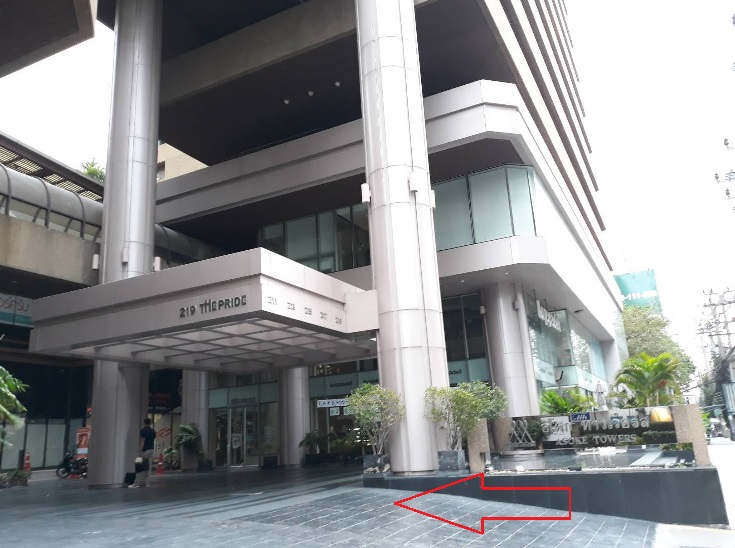 The Asoke Towers is located on Asoke Momtri Road (Sukhumwit 21) across Islamic Bank, near Srinakarinwirot University (abbreviated as SWU). It is a set of three brown building. You can easily notice the Kupadeli restaurant and SCB Bank on the first floor. Our office located on the building with SCB bank.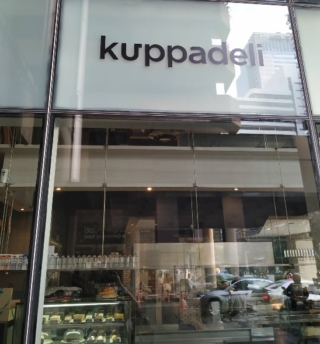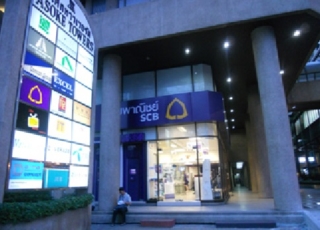 The parking lot located on the back side of two building. With Classmethod Thailand company stamp, you can park for free for first 2 hours. After that, there will be fee for 40 baht per hour.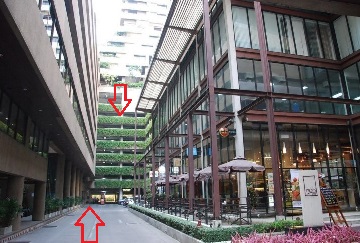 Let's have a look at Classmethod Thailand office.
Classmethod Thailand located on 5th floor of the building with SCB bank. You can take the elevator which is on the back of SCB bank.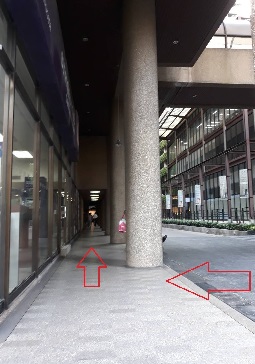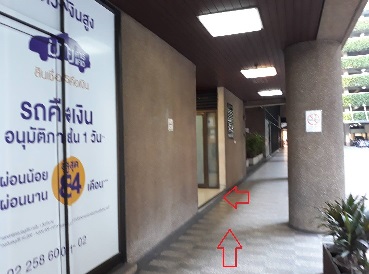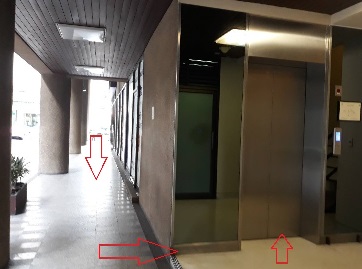 From elevator, turn right and go straight to Classmethod Thailand office. You will see the company sign, then here you are at our office.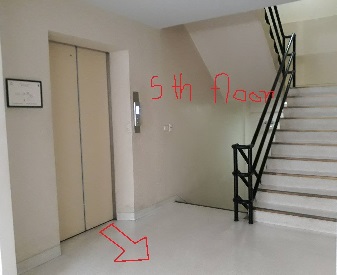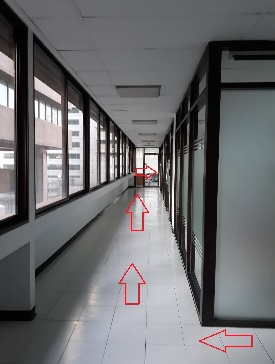 Please ring the doorbell. Our staffs will come and greet you.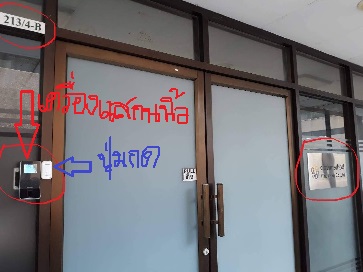 From the elevator, if you turn right and then turn left again, you will see the toilet.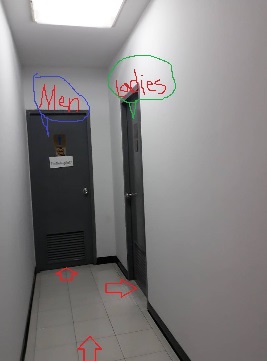 The inside view.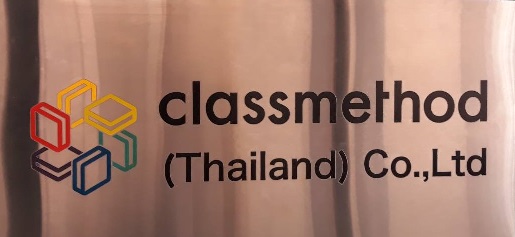 The doorbell for pressing for unlocking the door.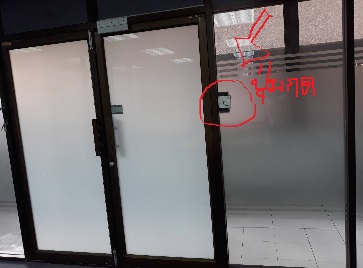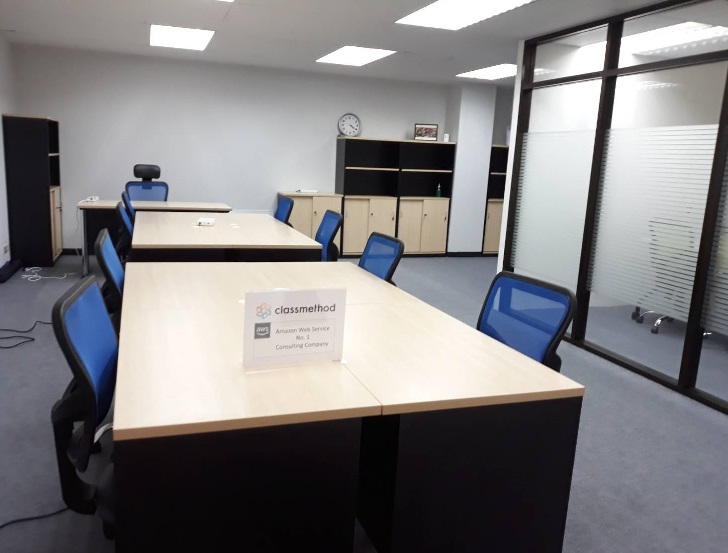 Working area is filled with sets of working desks.
We choose the blue color chairs because of its calming tone. The color and all designs are for mindfulness workspace.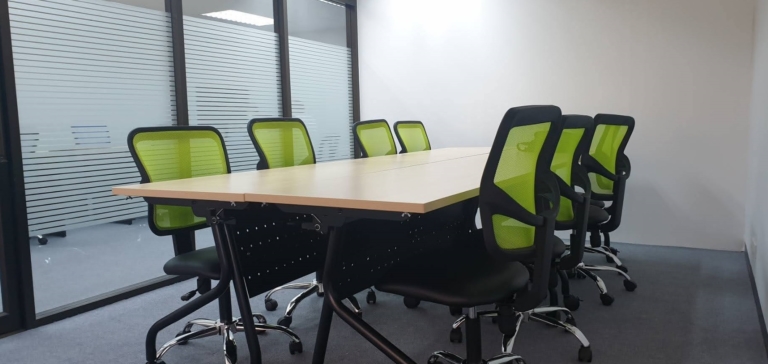 The meeting room and green chairs.
The green color will refresh and uplifting the atmosphere of the meeting. They allow our members to refresh and keep focus on working.
Lastly,Thank you and Welcome to our office
We are here to support you to the fullest with our professional staffs and welcoming environments.