この記事は公開されてから1年以上経過しています。情報が古い可能性がありますので、ご注意ください。
Background:
Mapbox is a helpful tool which utilizes open source maps (such as OpenStreetMap) and provides customizable maps which can be rendered to various reporting formats. Customized maps can be shared via api access tokens and can be made public or it can be restricted to traffic originating from specific URLs.
How to customize map themes:
Using a mapbox studio account, users can customize their maps layer over layer. This is a much detailed approach and needs fine tuning which is meant for advanced users, however in case of beginners it may be confusing. So in this post, we will see how to easily customize maps for beginners.
Have a color palette ready for building map themes. You can use your own color palette or start with the one provided below.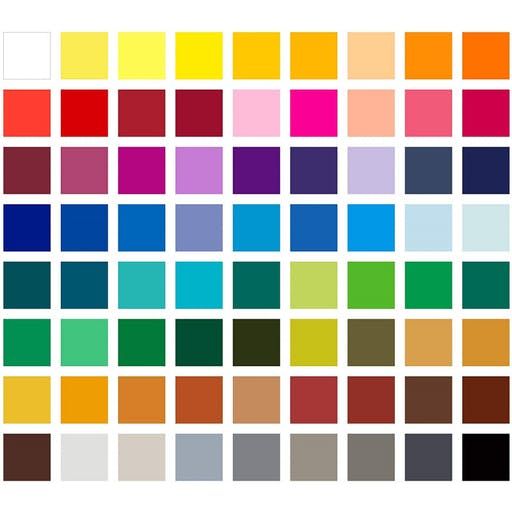 Login with your mapbox studio account and use the Cartogram portal: https://apps.mapbox.com/cartogram. Users can either drag and drop the image on this webpage directly or browse it by using the "Select" button.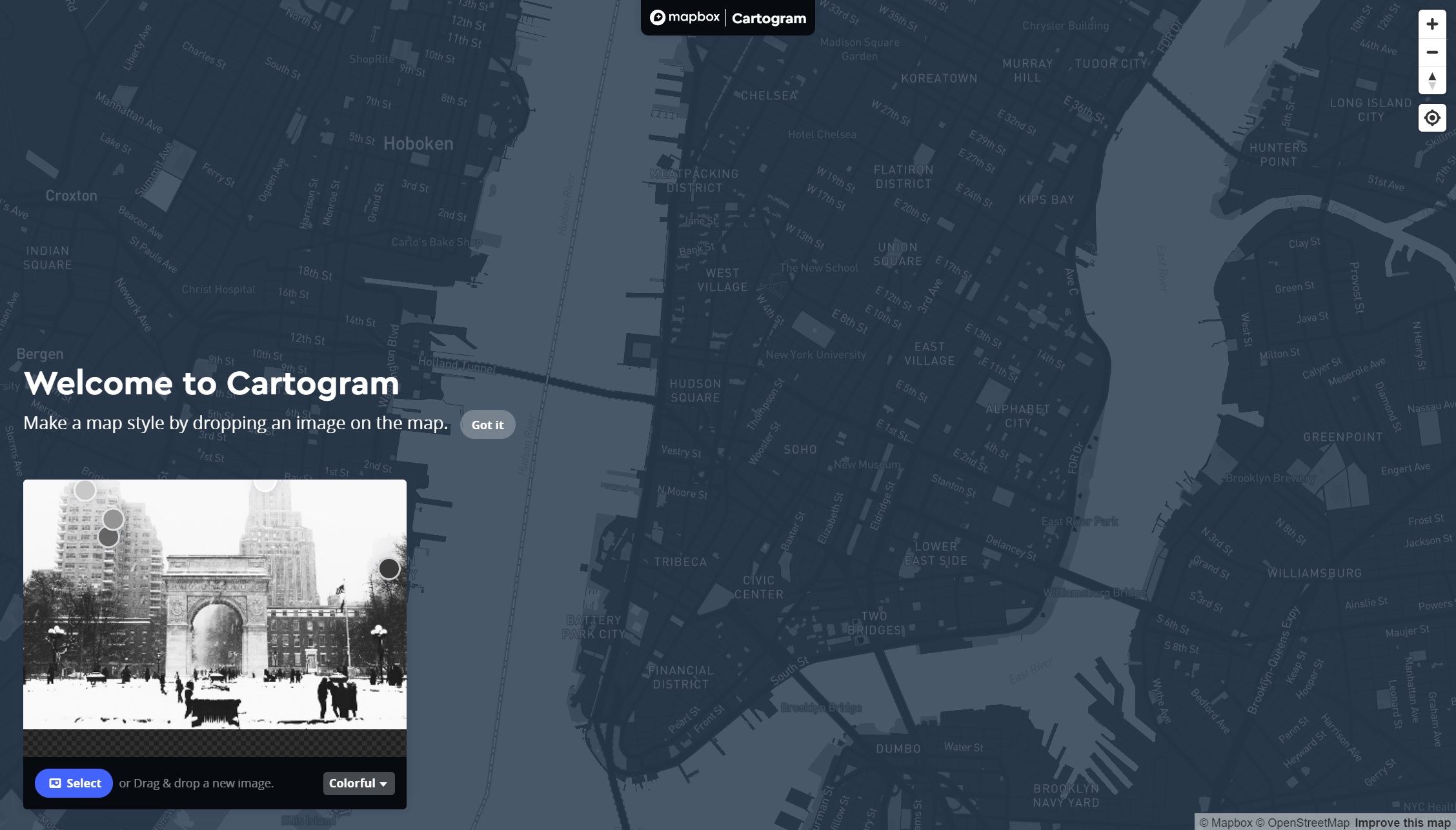 After loading the image, Cartogram will automatically extract colors from the image and assign it to map as a new theme. Users can edit the colors as per their preference.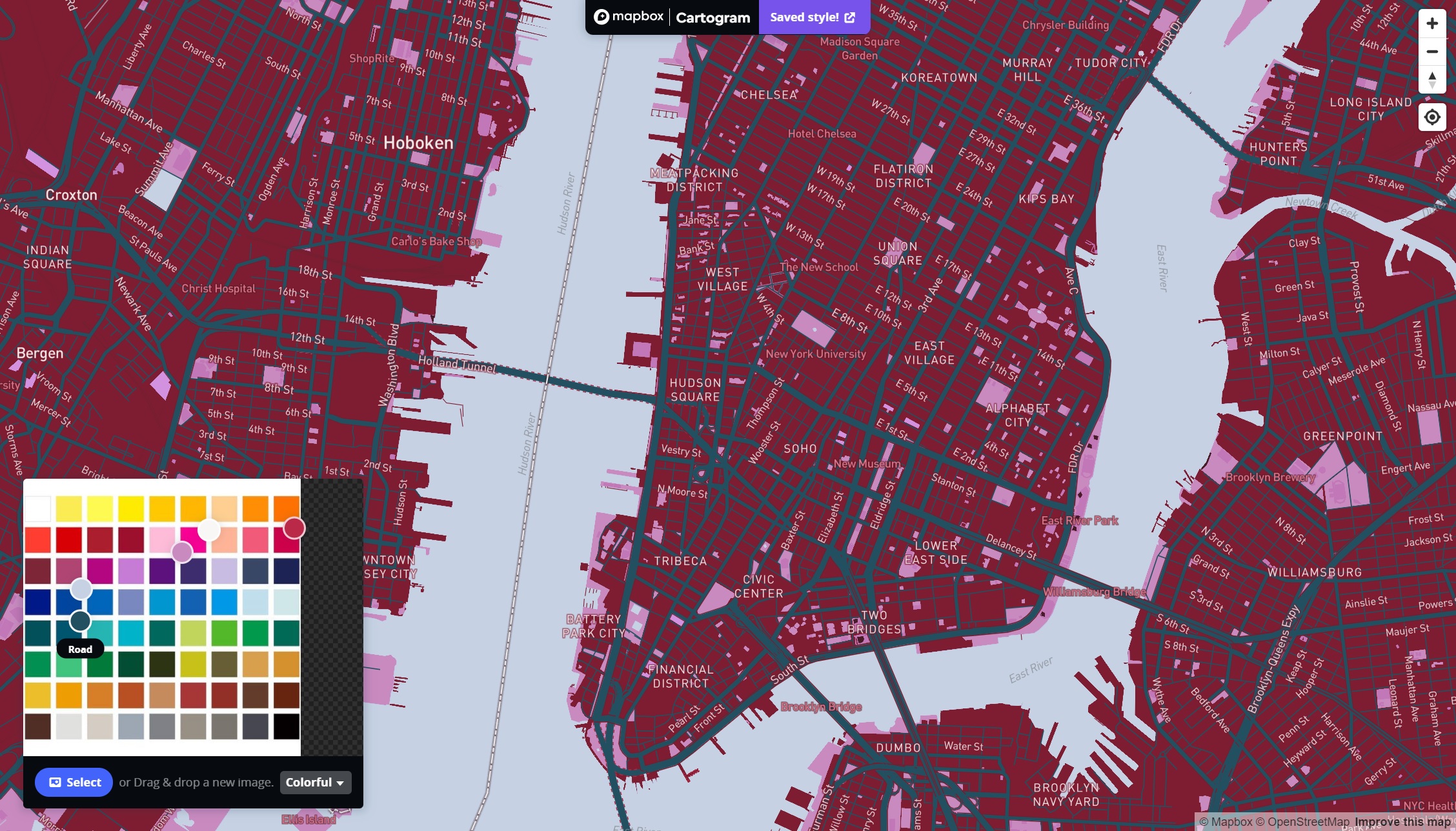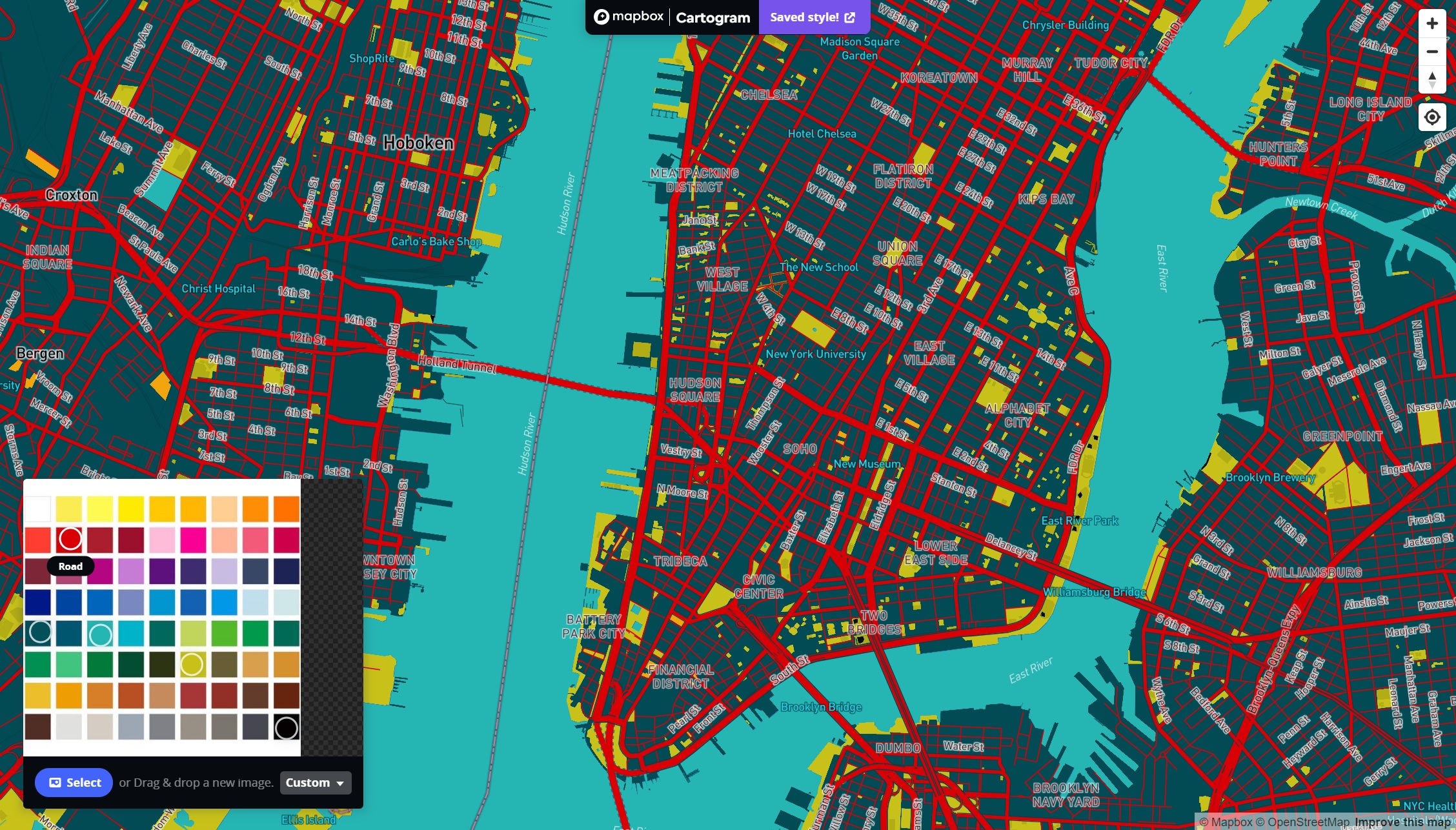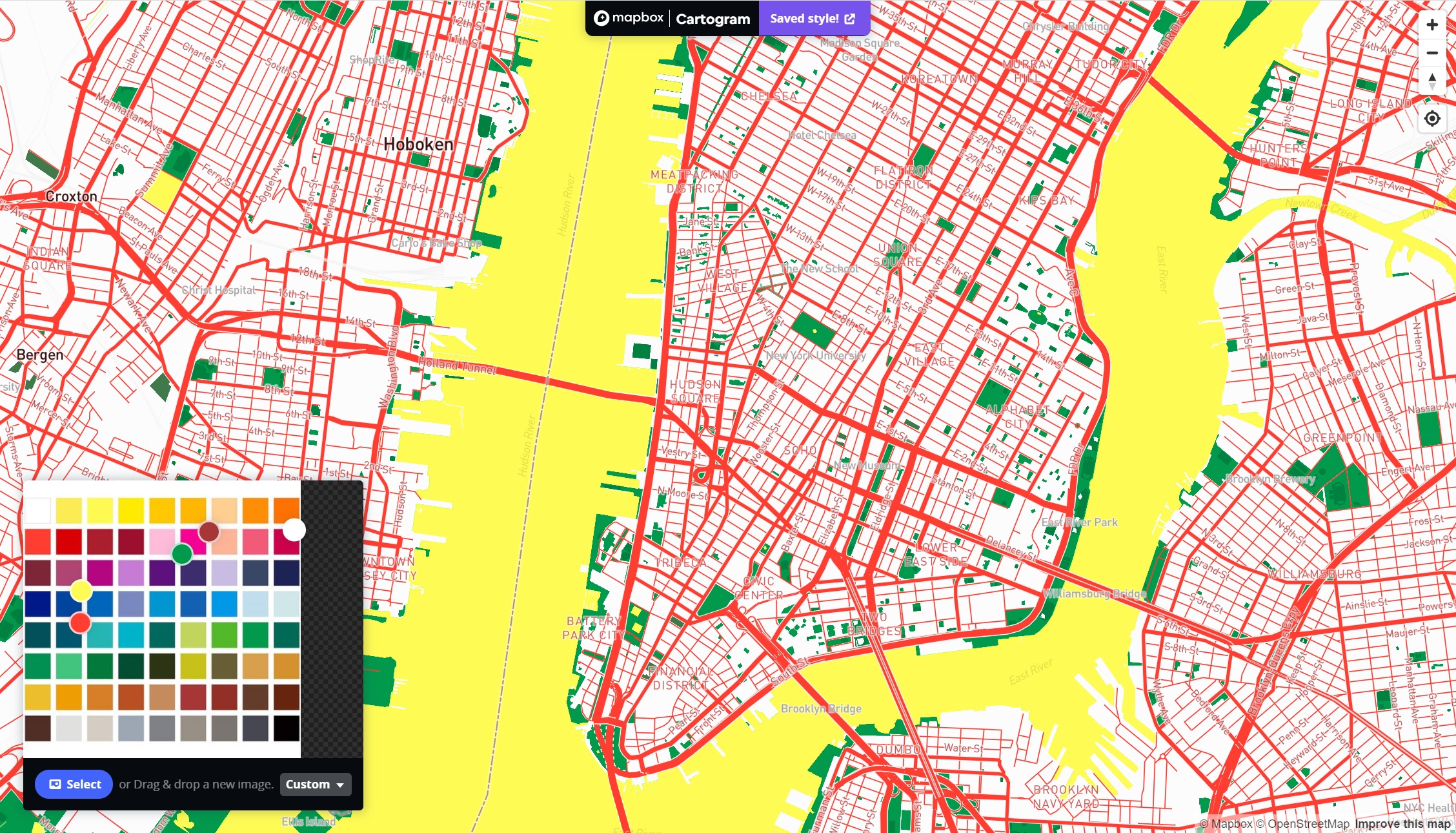 Finally by clicking on the "Saved style" button on top, your map theme will be saved in your mapbox studio account and ready for further use.
Summary:
By building different themes you can create customized maps for specified reporting. Try it for yourself as it is easy and fun to create such maps.