この記事は公開されてから1年以上経過しています。情報が古い可能性がありますので、ご注意ください。
Greetings aus Berlin! I'm writing about an AR experience provided by Samsung exclusively for Berlin for the IFA.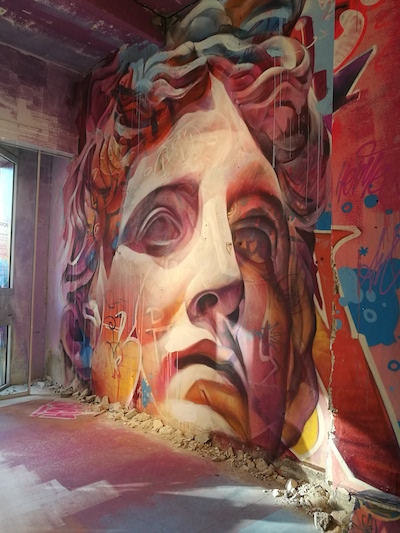 What it is:
Every year the IFA exhibits in Messe Berlin showcasing the newest technology the world has to offer.  Everything from smart gadgets, 8k televisions, and mirrorless DSLR cameras are displayed for a short amount of time from August 31 – September 5th.
This year I did not attend the IFA like I did last year, however while wandering the streets of Berlin on a Sunday afternoon, I still managed to get a bit of the IFA experience.
Samsung took the opportunirty to showcase the AR capabilities of their s9+ in 5 "pop-up galleries" throughout Berlin. According to the official Newsroom article they are displaying a colorful interactive exhibition titled "re:imagine Street Art",  "where analog street art meets the possibilities of a digital world."
For this project, they collaborated with five artists ELLE, Pichiavo, Mario Mankey, Tape That, Uwe Henneken und Innerfields. These artists worked together with 3d artists and motions designers to create an "immersive AR (Augmented Reality) experience."
I will briefly share with you my experience. I went to 3 out of the 5 pop up galleries, by ELLE, Mario Mankey and Pichiavo.
How it Works:
SO, what drew me in first was just seeing graffiti inside a building, coming from New York, for me it's a nice familiar feeling.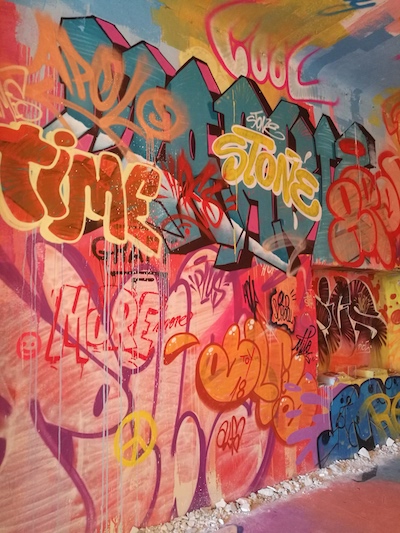 However, once you step inside there are around five of these cell phones dangling from the ceiling.  Every event space has very nice guides who explain to you exactly what the space is, who the artist are and how to properly use the phones to have the AR experience.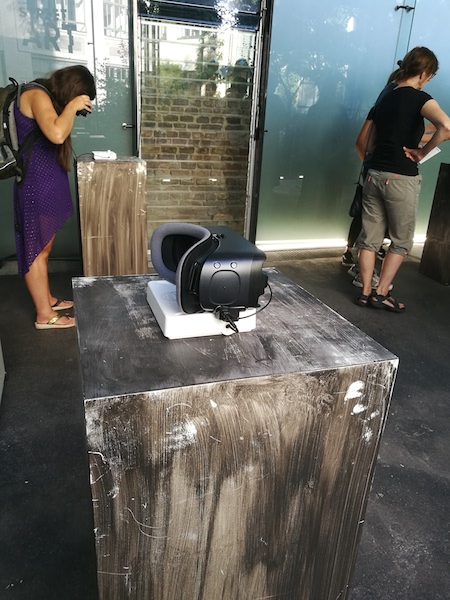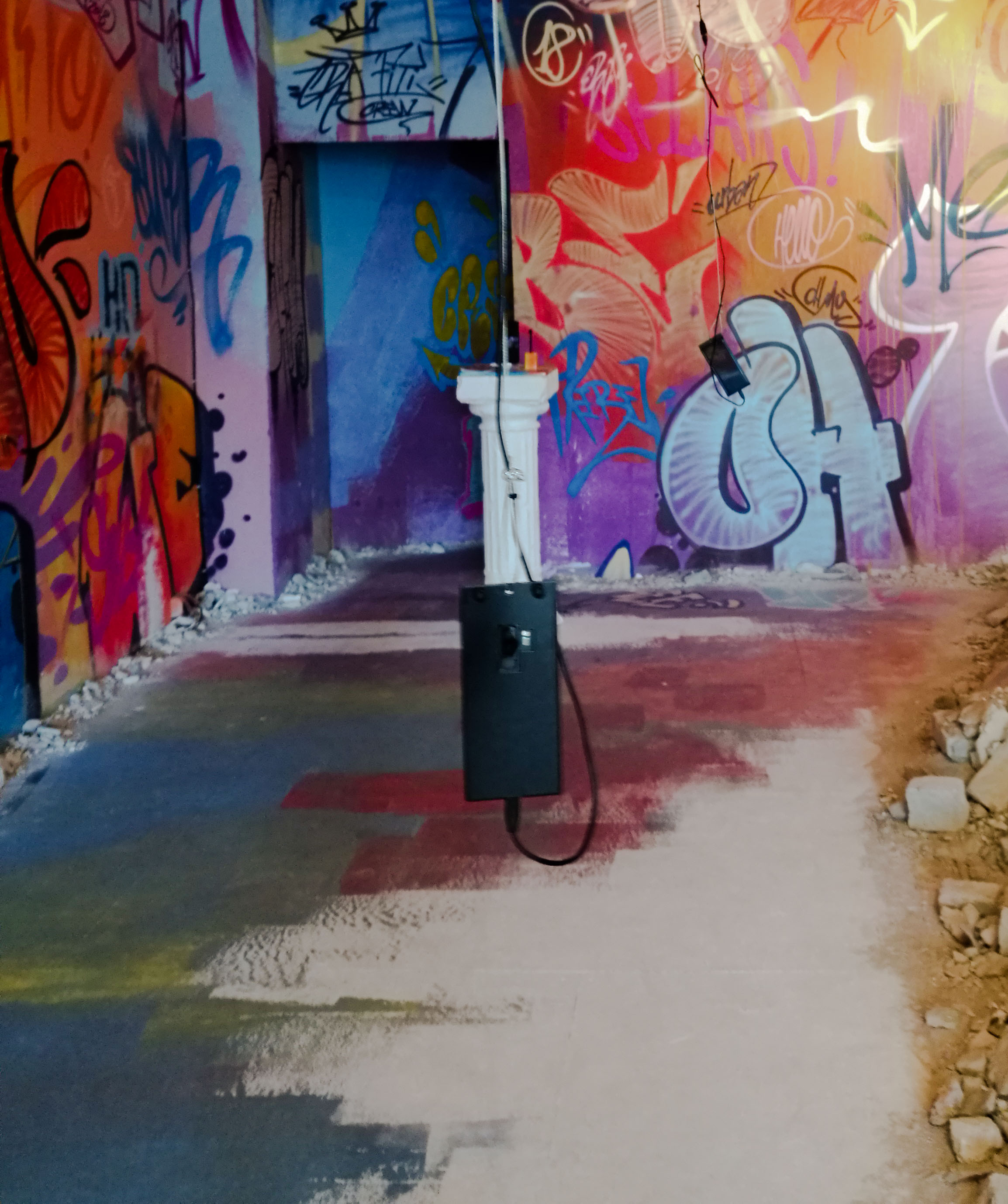 Each phone or headset is set to a certain location where you point the camera and then magically, you watch on the screen something that isn't there appear. It's not just a picture that shows up, it has motion detection and the closer you walk toward the image, you can see more details appear, as if the objects have their own physical mass to them.
Overall Experience:
Every artist had a different message they were sharing when they created their piece.  To learn more about the artists and their work, you can visit the official  "re:imagine Street Art page. *However it is also in German.
As an art fan, I liked the idea of technology and traditional art merging together.  However, I noticed that as soon as I started using the Samsung cell phones that were provided, the experience became very different.  It wasn't about the art on the wall anymore, it's about the gadget in your hands, and your focus is immediately changed.
I spoke to a couple of the employees and they said that the augmented reality which the phone shows was also originally drawn by the artists, and then rendered by 3d artists and programmers. So in a way you are still exhibiting the artists' work.  All in all I think many people enjoyed the experience.  People enjoy creativity and they enjoy technology.  I do think however the art through the phone, and the art on the wall didn't create a 100% cohesive experience, one walks away remembering the phone more than the actual art. It was still fun, and it's a very clever way for Samsung to exhibit themselves, while giving a nod to art, in a city like Berlin which is famous for its street art.