Tableau Beta Version
Tableau Software offers numerous data analysis techniques with its various features and endless workarounds.
While most of the users are satisfied with the stable version of Tableau Software, developers find it very helpful to use the Beta versions.
Beta version is a pre-release version of Tableau, highlighting new upcoming features and advancements. It offers the benefits of testing unreleased features and to foresee any hurdles one might encounter in upgrading their versions.
Interested users can sign-up for free using their community account here: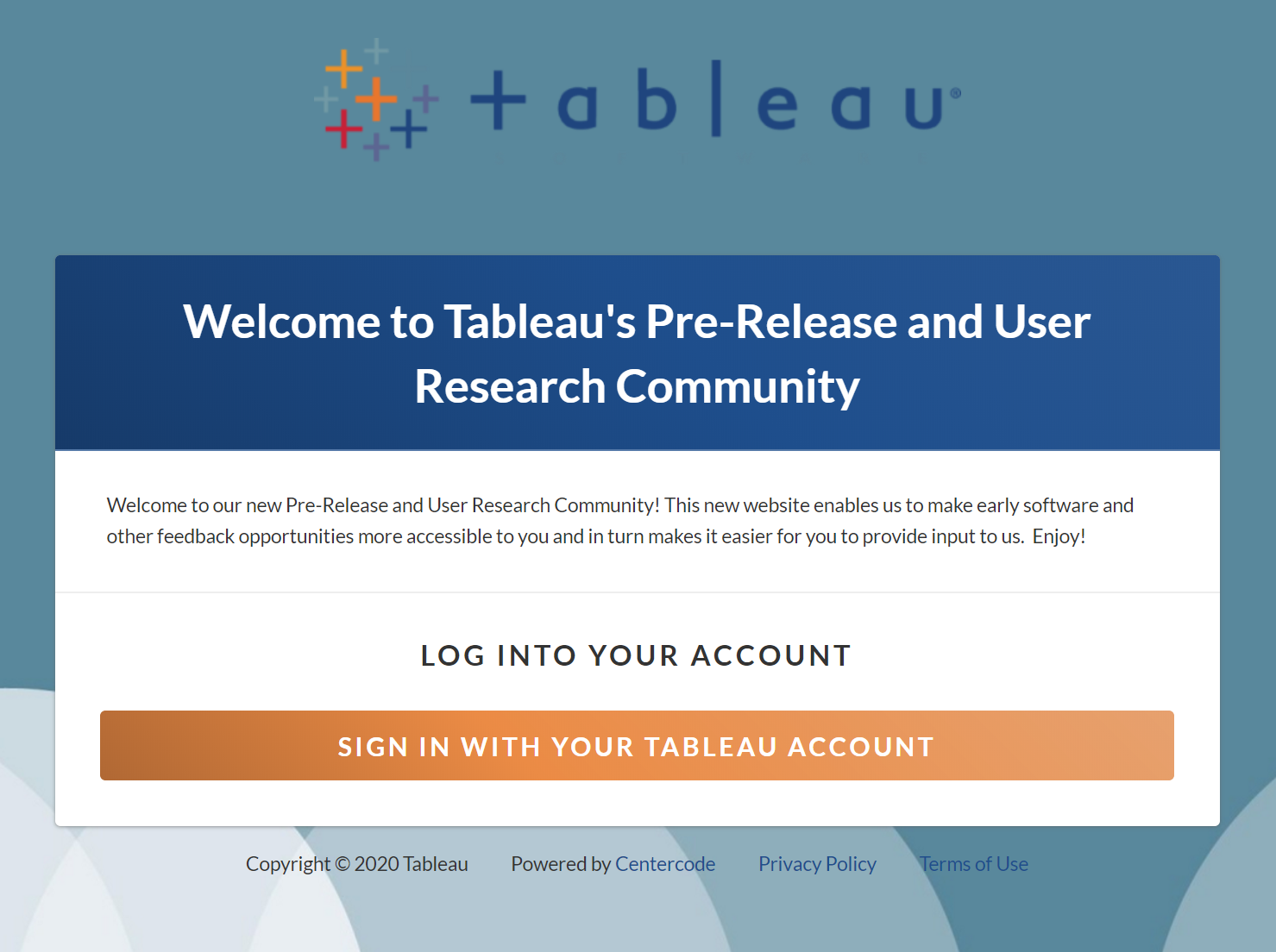 Upon logging-in the menu is displayed as below: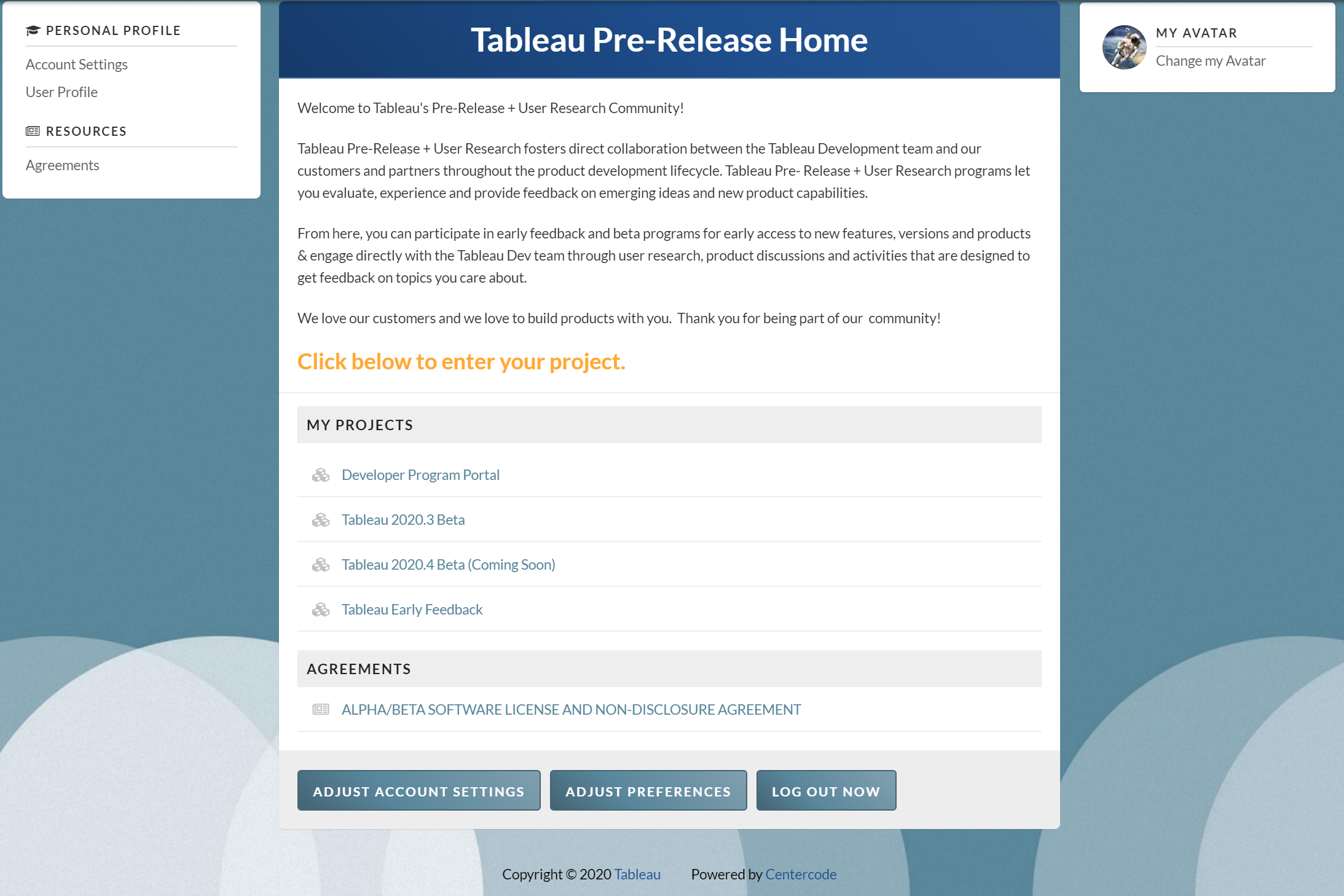 Usually there will be a link for : Developer Program, Beta version of Tableau, Feedback etc. Non-Disclosure Agreement can be found as well as link to account settings or preferences.
The Developer Program is meant for the coders who integrate the Tableau platform at various levels, such as embedding dashboards in a webportal, using APIs, backend server automation, etc. By participating in this program, one can get a Tableau Online developer sandbox, access to Tableau's dev_team, early preview of new features, test the new features and provide feedback.
Beta version of Tableau allows a user to test a pre-release version of Tableau. Usually it comes with a single test version across multiple platforms (ex; desktop, server, mobile etc.). It comes with a time sensitive license which can be used for evaluation, testing and bug reporting for the Beta version.
Feedback is an important part of this program. Tableau wants users to test the beta version under various scenarios and report any bugs or feedback for further enhancement. Be sure to report the exact details of your machine environment, browser configuration, language settings etc.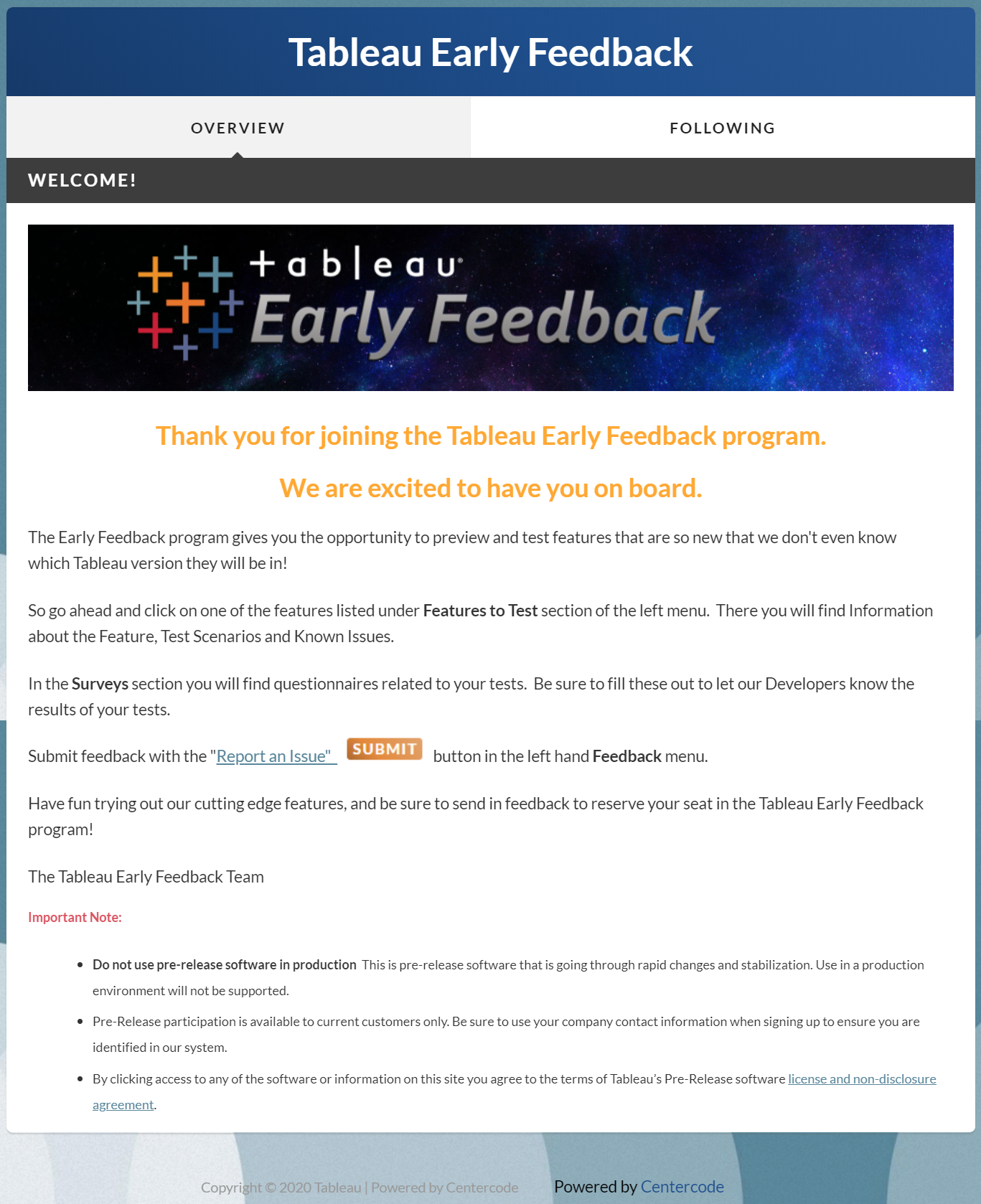 Finally
Tableau Beta Program allows users to test the pre-released version of the software and an opportunity to provide feedback. In return users get a chance to know the upcoming features and stay ahead by updating their understanding.