Introduction
Hemanth of Alliance Department here. In this blog, I'll be writing about how you can add your external email address to Zendesk Support so as in the mail received by the address is automatically converted in form of a ticket.
Zendesk
It follows the SaaS model to provide a customer service platform. Some of tools it provides are helpdesk, email marketing, live chat, sales, employee engagement. It markets business from microbusinesses to massive corporations. It has tools for every sector that is from public sector to healthcare.
Zendesk Support
It is a help-desk system that solves customer support interactions by providing the best-in-class advanced reporting and analytics. which is available on any device and at any time.
Demo
From zendesk product tray click on Admin center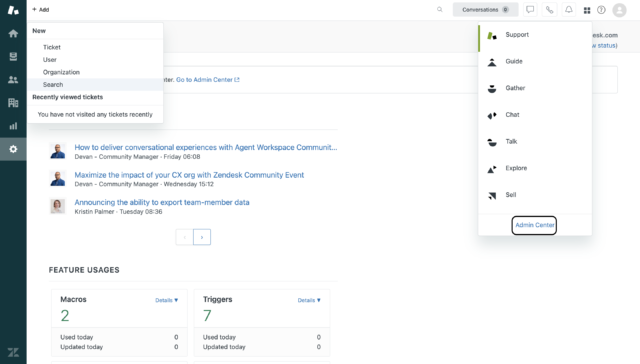 From channels section click on Email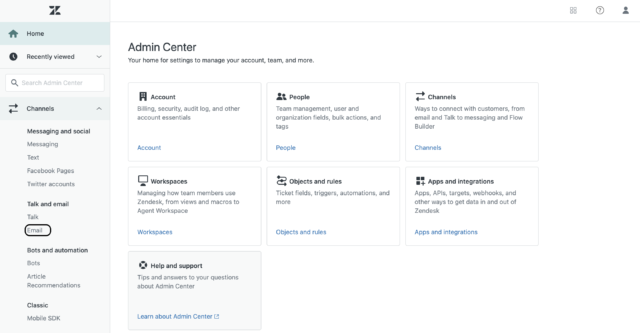 In the support address click on connect external mail address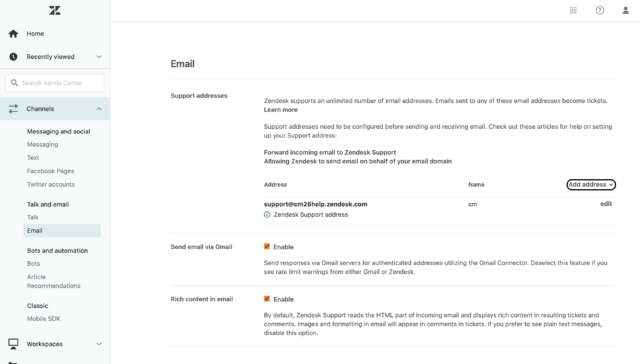 Next click on sign in with google and if you do not want the last 50 emails as ticket be sure to uncheck it as shown below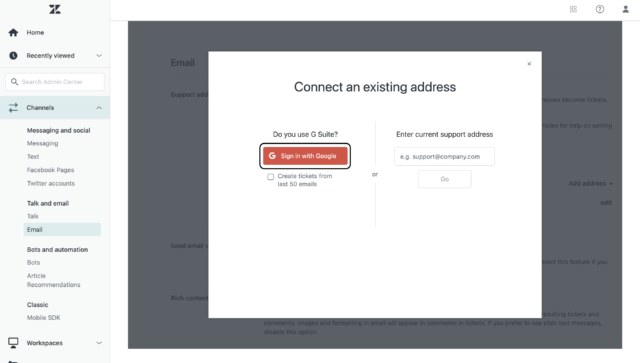 Select you email address and give the necessary permissions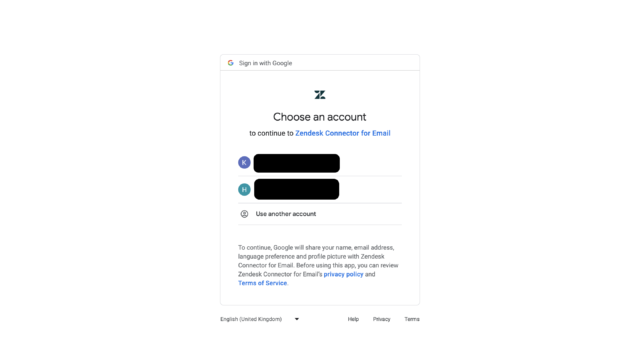 You'll be getting the below screen when it is successfully connected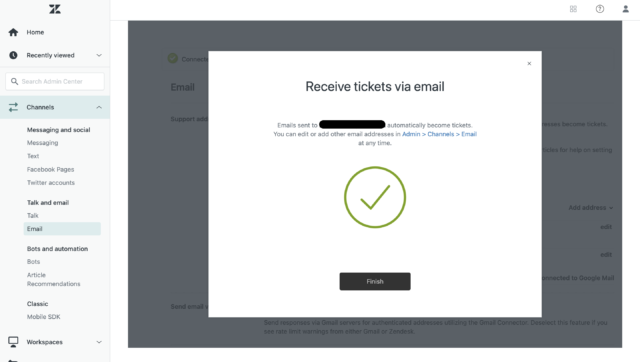 Now sending a demo mail and checking if the email is converted to a ticket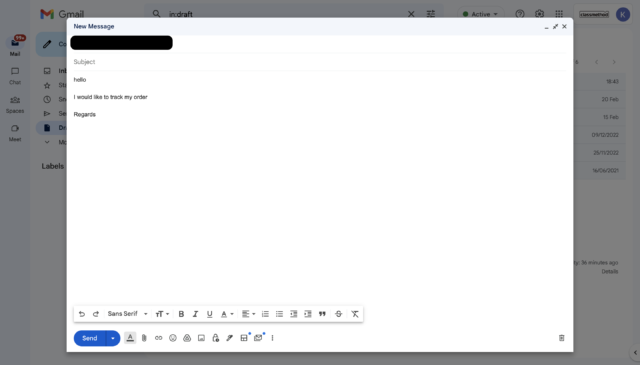 It has been successfully turned into a ticket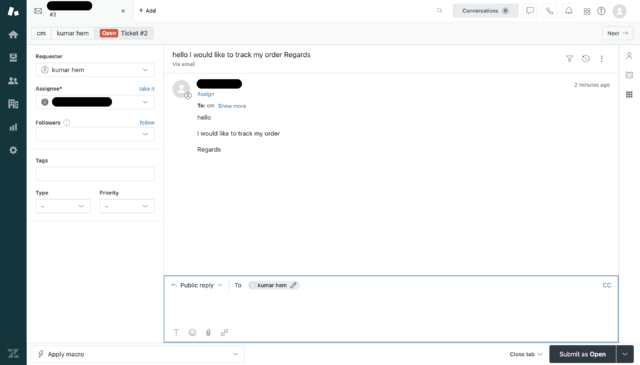 As your microsbussniess starts growing it is best to disconnect from email as there is limit of emails that can be received per day.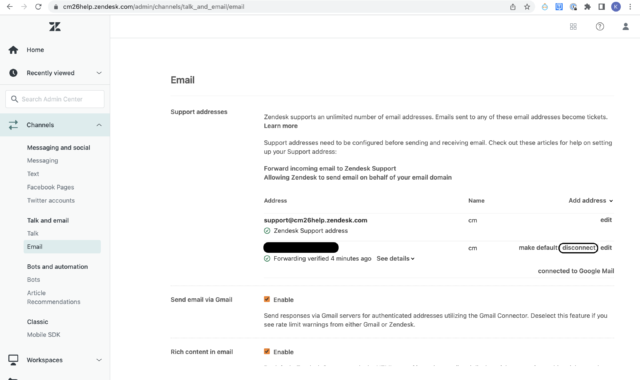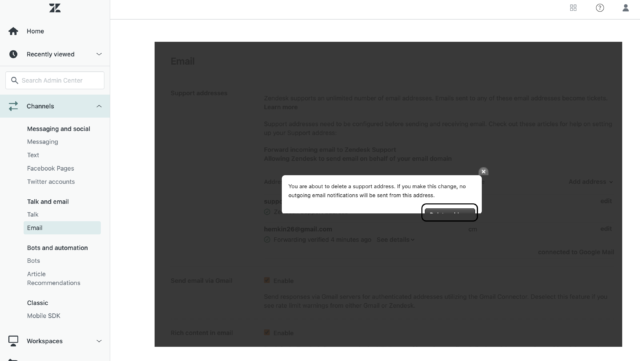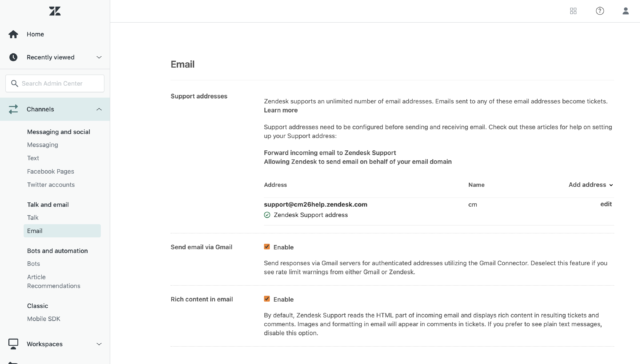 Conclusion
I hope with this you have an understanding of how to connect and disconnect external email from Zendesk. A point to remember is you can send a maximum of 500 emails per day if this exceeds the limit then you will be getting a warning from zendesk mail servers instead of google servers. This setup is best recommended for small business models.