この記事は公開されてから1年以上経過しています。情報が古い可能性がありますので、ご注意ください。
Classmethod meets Mindspace
Guten Tag! I'm Nobita, and I'm here to announce that Classmethod (Europe) GmbH has just moved into Mindspace's brand-new 2nd location in Berlin on Krausenstrasse. Let me introduce our company briefly, and move on to tell you how AWESOME this new office is!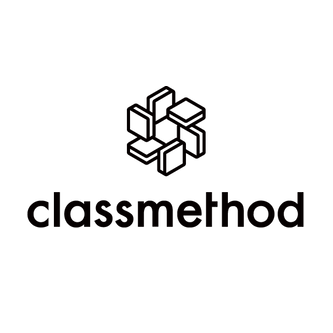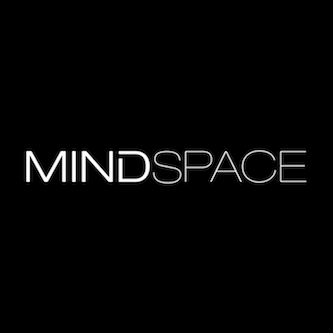 Top Global AWS Cloud Integrator
Classmethod is a cloud integrator focused on Amazon Web Services (AWS), with the expertise in Big Data Processing, Mobile Application Development, and Voice Recognition Application. Its primary market has been Japan, but the company recently expanded its support to Europe and Canada, with the local subsidiary offices in Berlin, Germany and in Vancouver, Canada. I am working for the Berlin office, and we also offer the localisation assistance to companies which are looking to enter the Japanese market.
The company has held AWS's highest tier called 'Premier Consulting Partner' for a while, and it's pretty safe to say that we are one of the top global AWS resellers even among the premier consulting partners. So now you know who to contact when you need something around AWS!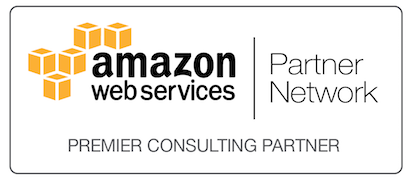 'This is my Mindspace'
The above video mainly shows the flagship Berlin office on Friedrichstrasse, but the 2nd office on Krausenstrasse is as cool or even cooler in my view. It is actually just a few minutes walk from the 1st office, so it's worth checking out both if you're nearby. I took some photos in Krausenstrasse office so that you can see how it looks.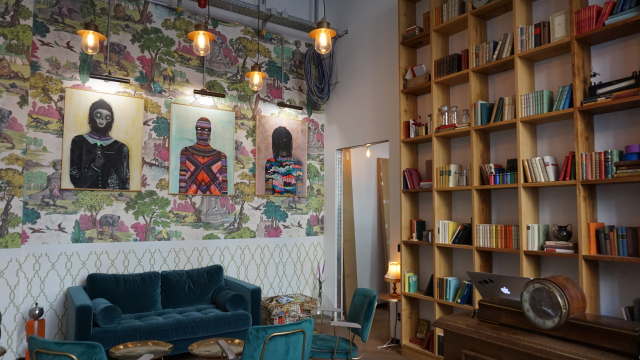 This is the reception of Berlin Krausenstrasse office. It frankly looks fun and cozy, and you definitely won't mind sitting on that comfy couch while waiting for someone. The receptionists/staff are professional yet friendly, and probably speak your language (English/German to begin with, but the team seems quite international).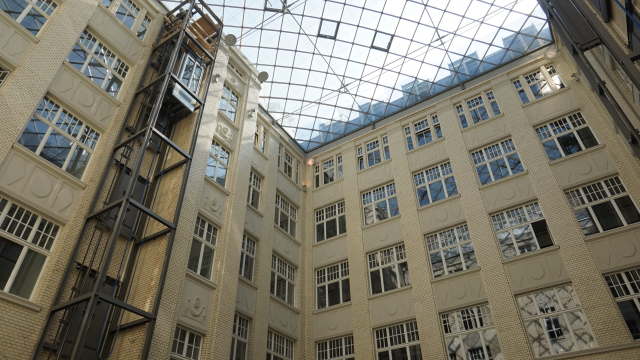 After checking yourself in, you enter this indoor courtyard covered by glass-ceiling on top. It sorts of reminds me of the ceiling of the British museum in a much smaller and simple scale, and in slightly nicer Berlin weather (hopefully). The benefit of this indoor courtyard is that you go out to get some sun but do not have to feel freezing in winter (that is important in Berlin).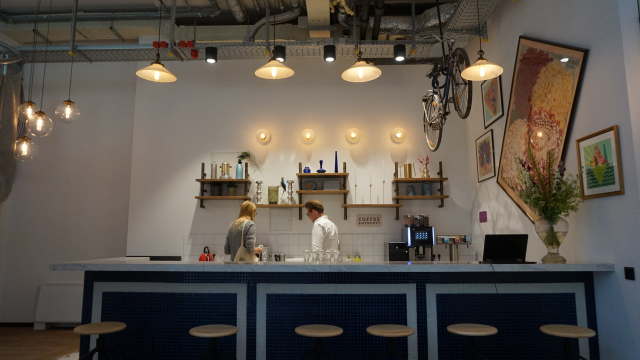 The kitchen is fairly big and it gives you an illusion as if you might be working for one of the hipster cafe/restaurant as you make your own coffee from a fancy coffee machine. My favourite part of the kitchen is 'sparkling water fountain', which provides me unlimited supply of sparkling water with just the right amount of bubbles. Very German indeed.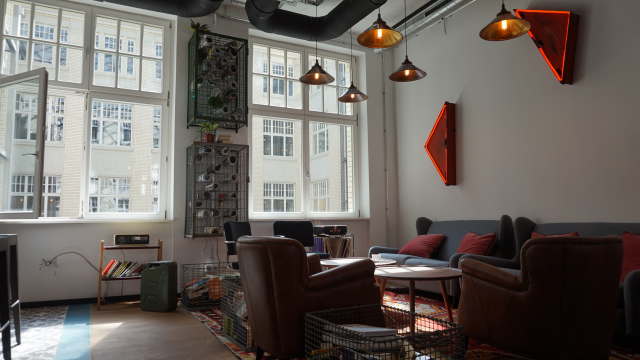 The kitchen comes with these living room areas, where you sit back and enjoy your break with some randomly selected books or some old records with which they provide a working record player.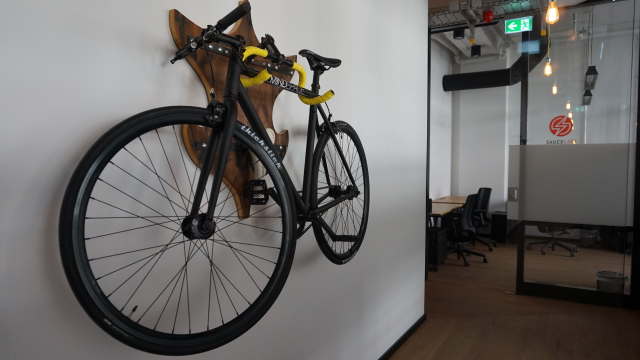 These bicycles are not just for decoration but also for cycling the city for Mindspacers. Well, it looks like it's more comfortable than Lidl-bike or Nextbike at least.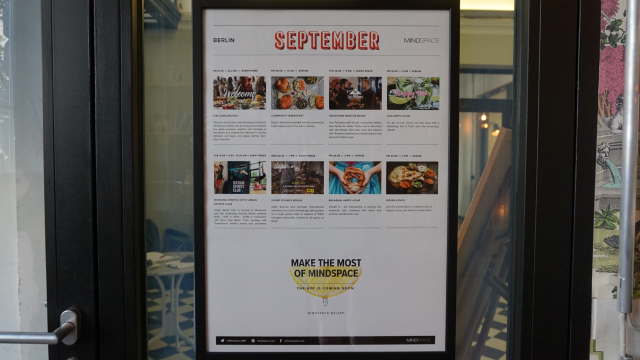 This is the event calendar for September 2017. They do have decent number of events both for Mindspacers and the outsiders (they do seem to have much more events than written on this poster which are open to public). For its members, they give monthly community breakfast, happy hour free drinks on every Friday, yoga session with a professional trainer and so on as regular events, but also some special events such as mentoring sessions with accelerators and free Indian lunch by a charismatic chef.
One of the upsides of working in a co-working space is that you get to socialise and network with other like-minded people. Contrary to what I had imagined previously, I find people at Mindspace quite friendly and easy to network so far. There are usually two types of co-working spaces; one is being more formal and organised with decent facilities but without much social interaction, the other is being friendly and very active in community events but short of proper office management (such as building maintenance, providing fast stable internet, cleaning and so on). I would say Mindspace or at least Mindspace Berlin Krausenstrasse has a great mix of well-taken-cared facilities/services as well as the active community engagement.
If you're interested in Mindspace further, you may check out the following video featuring some Mindspacers (after watching this video, I really wanted to say 'This is My Mindspace' myself).
Special Offers and Events from Classmethod
So, I have a few announcements to make.
1. AWS Discount Offer for Mindspacers
First, we are launching a special AWS discount deal for other Mindspacers. This offer is for both AWS newbies and the startups which used up free tier offered by AWS. We would be able to offer some substantial discount on usage fees on certain AWS services while offering free support by our AWS certified engineers. The details of this offer is coming soon later this month, and I will post here and the Mindspace community page, so please stay tuned.
2. Classmethod to take part in AWS Transformation Day Germany
There is the AWS Transformation Day Germany event happening on 25 October, 2017 in Cologne, Germany. It is the event formerly known as 'Enterprise Summit', and as it sounds, it is for the enterprises which are keen on transforming their environment onto clouds. Some of my colleagues will be there to engage in the event as a premier consulting partner, so please feel free to reach out to us if you are there (the registration seems still open if you have not signed up yet)!
3. Classmethod Event to be hosted @AWS Berlin office on 8 November, 2017
Lastly, this is for anyone who is interested in cloud, AWS, big data and cyber security. We are hosting an event called 'Deverlopers.IO in the world: Berlin', where we invite several experts from the frontier of the tech scenes. The event would be for free to join at AWS Berlin office on Krausenstrasse (yes, it's on the same street as our Mindspace office, and within a walking distance). You are free to come and go just for your topic of interest, similar to AWS summit style. The details of this event is also due to be released later this month, so please make 8 November available on your schedule!
Anyhow, we will keep you posted about these special offers and events. If you feel like having a look at cool Mindspace offices, why not? And if you do, please also say hi to us in Mindspace Krausenstrasse. Tschüss!