この記事は公開されてから1年以上経過しています。情報が古い可能性がありますので、ご注意ください。
In my last piece on Local Zones, I said that there weren't enough of them to properly make use of them, but that's changing today, as Amazon has announced the worldwide expansion of local zones with roughly 32 additional sites.
AWS announced the completion of the first 16 Local Zones in the US along with its plans on the global expansion of Local Zones in 32 new metropolitan areas in 26 countries around the world.
Before we go any further checkout more about Local Zones here
Is it a game changer now?
With already 1000's customers like Netflix, Supercell, Ubitus, Mindbody, FOX Corporation, I think it is on its way to becoming a game-changer in the industry. 26 new countries mean billions of new users can now take benefit of Local Zones.
Thousands of customers in the United States are already utilizing US-Based Local Zones to optimize their low-latency applications designed specifically for their industries and customer use cases, and given the success in the United States, many tech giants are likely to request more and more available areas for Local Zones.
Upcoming Local Zones
Over the next two years, new AWS Local Zones will launch in Amsterdam, Athens, Auckland, Bangkok, Bengaluru, Berlin, Bogotá, Brisbane, Brussels, Buenos Aires, Chennai, Copenhagen, Delhi, Hanoi, Helsinki, Johannesburg, Kolkata, Lima, Lisbon, Manila, Munich, Nairobi, Oslo, Perth, Prague, Querétaro, Rio de Janeiro, Santiago, Toronto, Vancouver, Vienna, and Warsaw.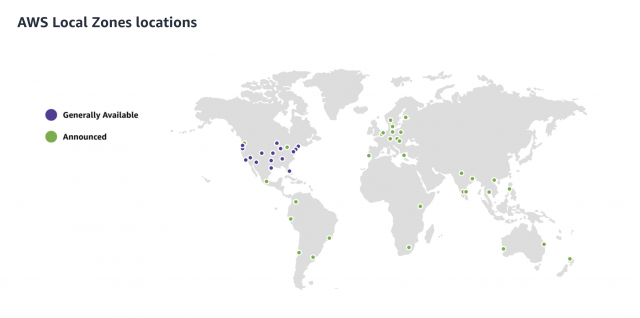 You can also Request Interest for Additional Locations as per your requirement.
Reference