この記事は公開されてから1年以上経過しています。情報が古い可能性がありますので、ご注意ください。
Notice
This is a translated version of the article below written by Jun Kato. I translated the article. Because I'm not a bilingual, it may contain mistranslations. It will be good if you can feel atmosphere of try!Swift :)
Our repors
Translated versions (still on the way to translate!)
try!Swift recap! 1st day PM #tryswiftconf
try!Swift recap! 2nd day AM #tryswiftconf
try!Swift recap! 2nd day PM #tryswiftconf
try!Swift recap! 3rd day AM #tryswiftconf
try!Swift recap! 3rd day PM #tryswiftconf
Original Japanese versions
try! Swift A fastest report for 1st day
Hi! It's Jun Kato. I'm at try! Swift - a huge conference of/for the Swift developers! This event's purpose is to gather at one place and share knowledges and tech skills. It will be 3-days event. Developers.IO (this blog) will deliver articles of this event! Let's get started!!
Contents
Breakfast
I could eat a fashionable cookie!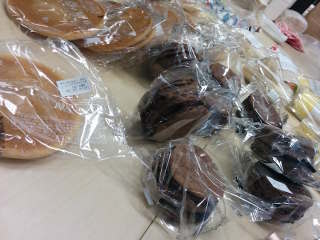 Opening Announcements
There was an explanation of a meeting place and simultaneous translation by a staff of CYBER AGENT. The event was held at the hall at CYBER AGENT.
Dive into Swift Ecosystem
Presented by Syo Ikeda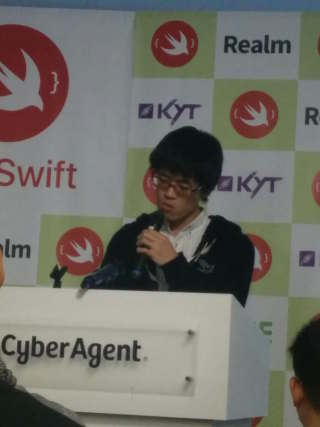 Material
Report
Swift became an open source language 3 months ago. There are about 1500 pull requests so far.
Services around Swift.

IBM Swift Sandbox
paiza.IO
Heroku with Buildpacks
Swift@IBM
OpenWhisk
SwiftDoc.org
CocoaDocs

CI
Code Coverage
Development toolw around Swift

Carthage
CocoaPods
Swift Package Manager
SourceKitten
SwiftLInt
jazzy
SourceKittenDaemon
Buildasaur
XcodeServerSDK
SwiftGen
R.swift
Quick
Spectre

Contributing to the services and tools

Try to use tool and services if you're interested in.
Give Stars your favorites at GitHub - Developers will be delighted!
It's better to report bugs with logs and how to reproduce the situation.
You will be able to answer the questions from others while you're accostomed to use services and tools.
Let's try to send pull requests!

It's good to fix typo and mistranslation.
Q&A
Are there any libraries you want to contribute?

I want to contribute to Apple's Swift and foundation.

Is SourceKittenDaemon already packaged?

There is a sample to complete codes using SourceKittenDaemon at GitHub repository.

Which of the package managers will survive?

I think Swift Package Manager will survive in the end.
Practical Cross-Platform Swift
Presented by JP Simard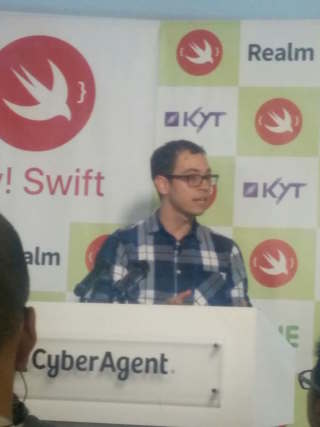 Material
Report
Development Environment of Swift

XCODE
XCODE + TOOLCHAIN
DOCKER + CLI + EDITOR

Swift Package Manager

It's recommended in case of cross-platform development.

There are cases of errors when you run Swift code on Linux even though the code looks like a "pure Swift."
You need to check whether runtime libraries of Objective-C are used or not.
About Test
CI

TRAVIS CI(CI configurations on Linux)
Q&A
Which part of Result library's casts are depending on runtime libraries of Objective-C?

I don't know (LOL). I'm working on debug.
Learning to Read Again
Presented by Laura Savino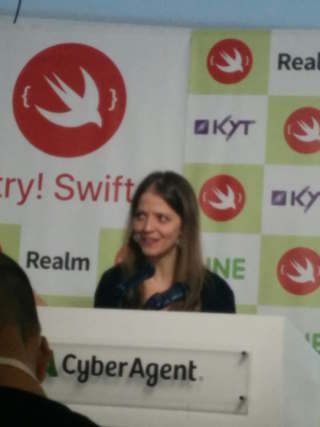 Report
Learn how to code means learining a new language.
It will be easier to learn 3rd language if you learn 2nd one.
What's readble code?

You need to think about readers - who they are.

Important code must be easy to understand.
Admiting you can't understand the code is almost the same thing as you can't work.
About working memory
About chunking
The energy is needed to decipher
How to code?

Do not use slangs.
Do not omit necessary information.
Use patterns to variable names.

I want you to write the code which can be read without making them decipher.
?(Apple TV)
Presented by Boris Bügling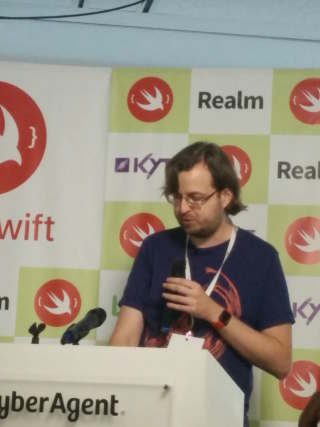 Report
About tvOS

The future of TV is apps (and iOS)

Difference between iOS and tvOS

WEBKIT
OAuth can't be used in tvOS.
The capacity of storage is limited on tvOS

Porting existing apps

Cocoapods 0.39.0 supports tvOS

Nib can't be used on tvOS.
Protocols on updating focuses.
How to debug when objects are not focused?
HANDOFF is not supported.
Siri Remote as a game controller.
TVML

TVML's use case: catalogue apps.

It will be nice if you know UIKit.
Keep Calm and Type Erase On
Presented by Gwendolyn Weston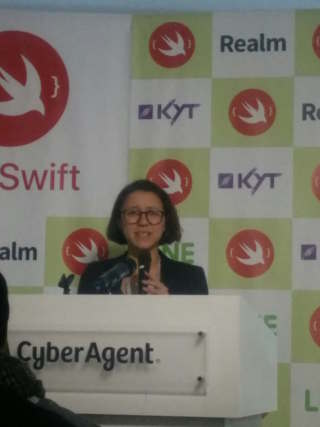 Report
What's "type?"

Type is a classification. Types define the set of values and effective operations for the values.

Concrete types and Abstract types
Make a wrapper class to avoid compile error that occurs when protocol-related-types are abstract.

Sample code is here!(Pokemon!! An attack name スピードスター in Japanese original version would be Swift in English!)
The information of types are erased as a side-effect (Pikachu and Raichu in a sample code)

Type erasure is a kind of design pattern.
Swift doesn't support covariance of codes
Lunch
Lunch boxes! I ate a lunch box containing a hamburger!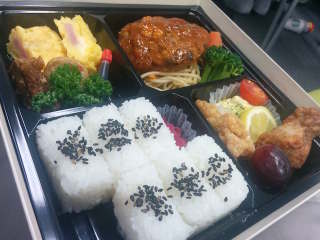 Tokihiko Tamiya will report this afternoon!