この記事は公開されてから1年以上経過しています。情報が古い可能性がありますので、ご注意ください。
Zendesk
A cloud-based help desk management solution offering a customer service portal, knowledge base, and online communities to be built. The solution offers a front-end portal, live chat features that are customizable and can be integrated with applications like salesforce and google analytics.
Zendesk Explore
A reporting tool that enhances business, can identify and optimize workflows to help teams and agents and can understand the trends and gain insights where improvements can have an immediate impact. It can be used to know operational efficiency and customer satisfaction. Recent industry research states that about 46% of the industry uses CSAT to measure company success. It has powerful inbuilt reports to view and analyze key information regarding customers and support resources. Use explore to build your own reports.
Query
Describe the graphs and reports that are created, here we ask a question and the result can be visualized. In a spreadsheet way, it would mean calculating rows, columns, etc, and the display is finally in form of graphs or tables. It is a combination of metric and Attributes
1) Metric
A numeric value that you want to measure. They are quantifiable. A simple metric could be the number of solved tickets.
2) Attribute
It is used to slice and break down metrics. They are non-quantifiable. A simple attribute could be the assignee name.
Demo
Click on new query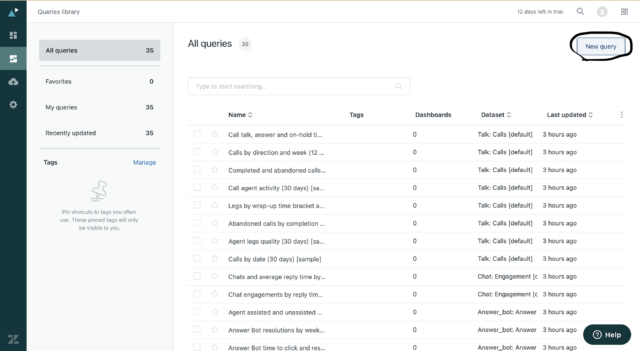 Next click on support in zendesk product and tickets in dataset type finally click on new query.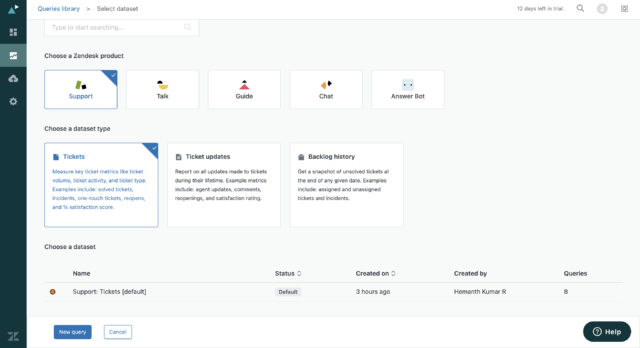 Click on Add in metric -> tickets -> solved tickets -> COUNT -> click apply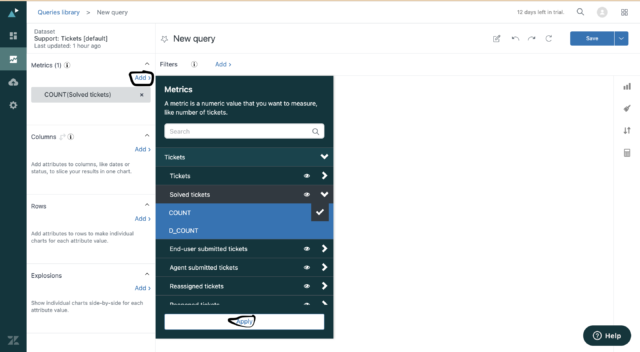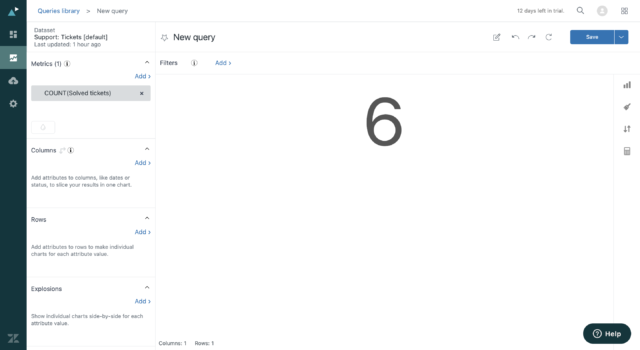 Attribute to break down the query, ticket solved in a month
Click on Add in rows -> In search bar type solved month and click it -> click apply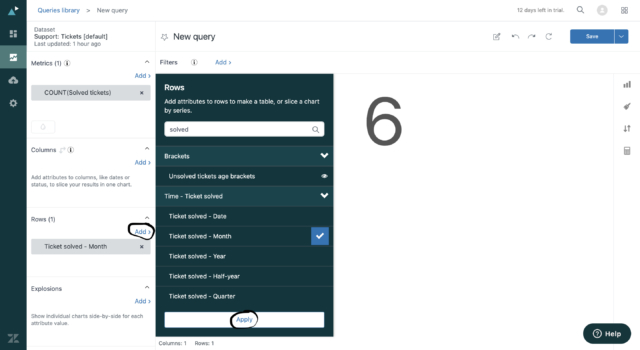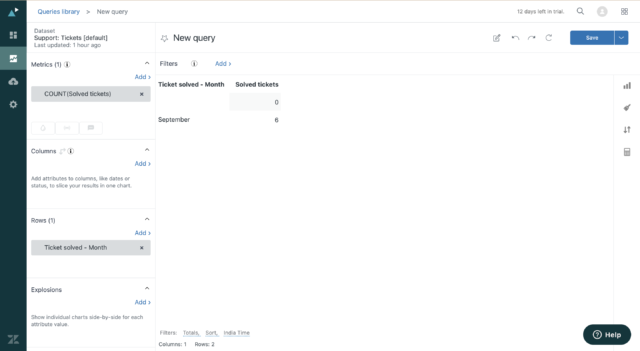 click the attribute -> select month (At the time of writing this blog it is September so I will be clicking on September)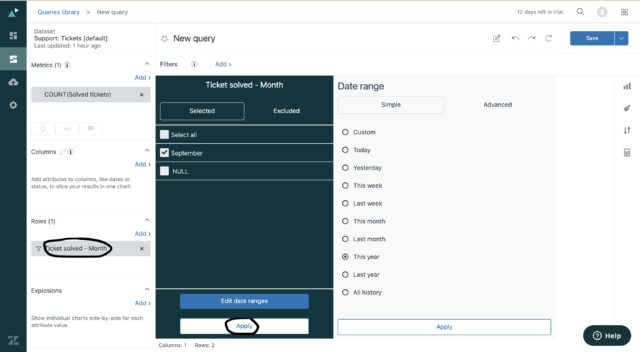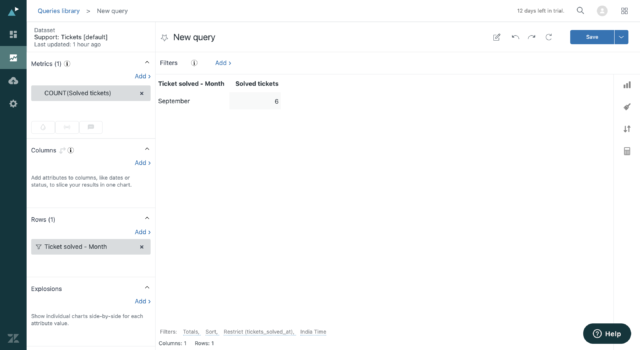 2nd Metric Resolution Time Click Add on metric button -> In search bar type full-resolution business hours (hrs) -> click apply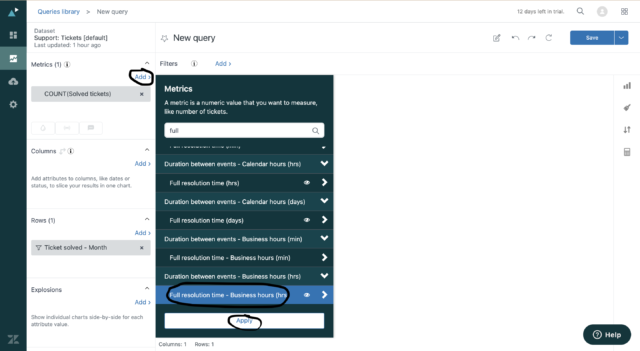 click on 2nd metric and click average to aggregate data