hello ,This is Aayush,
This time I cant able to make to inperson aws Summit however on 25th May 2023 i am learning about aws from comfort of my home on online Aws Summit.
In this blog, i will write about the very first session I attended about Generative AI.
Session Speaker: Praveen Jayakumar(Head of ML Solutions Architecture, AWS India) Level: 300
Description Of Session
Generative AI is a type of AI that can create new content and ideas, including conversations, stories, images, videos, and music. Like all AI, generative AI is powered by ML models—very large models that are pretrained on vast corpuses of data and commonly referred to as Foundation Models .

Join this session to learn how Amazon Bedrock can easily find the right model, get started quickly, privately customize foundation models with your own data, and easily integrate and deploy them into your applications using the AWS tools.
Session Report
What is Generative AI?
Generative AI is a type of artificial intelligence (AI) that can generate new content such as text, images, and music. Generative AI models are trained on large data sets of existing content and can use this data to generate new content similar to the training data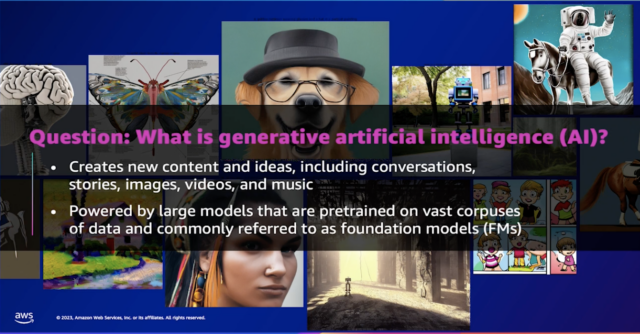 Why Aws for Generative AI
AWS is a good choice for generative AI because it offers a wide range of services and features that are designed to make it easy to build and deploy generative AI applications
Flexibility
Security And Customization
The Most Cost effective Infrastructure
Generative AI Powered Solution
The easiest Way to Build With FM's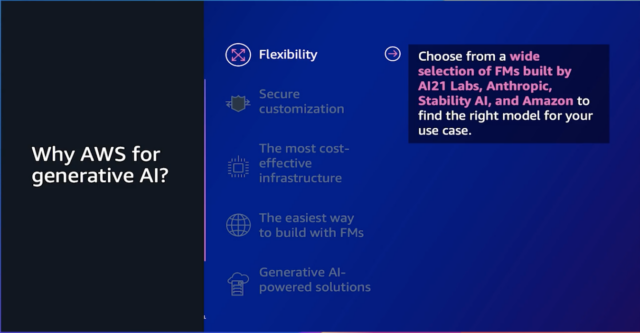 Why Foundation Model
He explained How labeling task of large Data set is painful and we can use pre developed Foundation Model in our models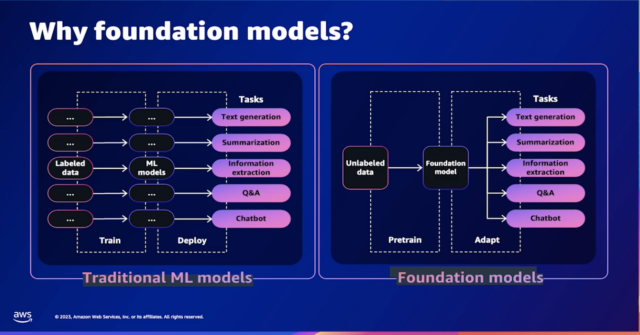 Amazone SageMaker JumpStart
In the Session we seen hands on how we can use develope a ready to use Endpoint Using Jumpsart and how to configure it
Amazon Bedrock
This is the New Service Lounced by AWS,Amazon Bedrock is a fully managed service that makes Foundation Models (FMs) from leading AI startups and Amazon available via an API. FMs are large, pre-trained language models that can be used for a variety of tasks, such as generating text, translating languages, and writing different kinds of creative content.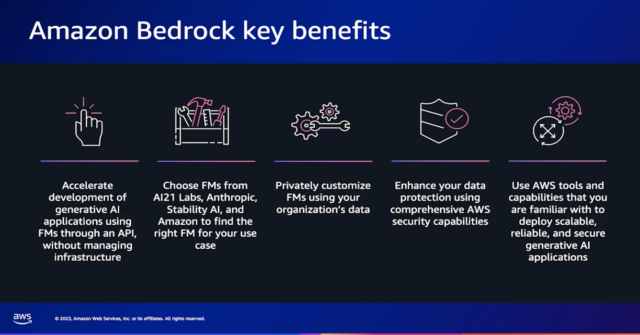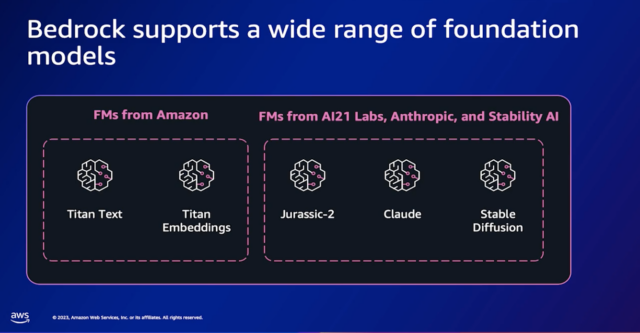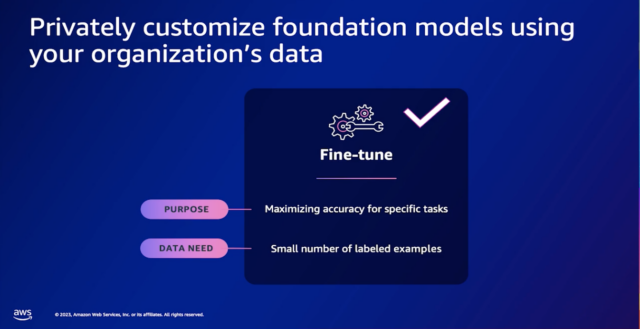 CodeWhisperer
Amazon CodeWhispere is an AI coding companion that helps us write code in different languages by integrating it with our favorite IDE.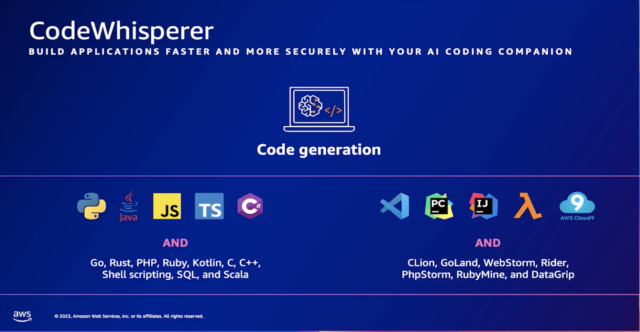 In the session, he also showed how Codewhispere helps him finish his code faster by autocompleting and giving him 4 choices to complete the code block.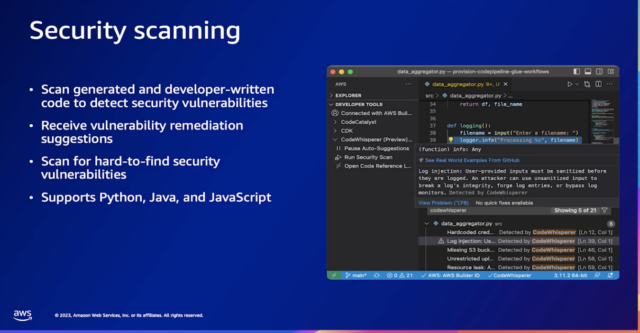 My View
The session is very useful. If you are interested in creating a ChatGPT like service customized for your own use case, you can follow this session to get started this session should be uploaded on youtube.