Hi, I'm Nghi. Today I will bring to you a hot topic that I did research about the application we are using while taking remote work in this serious situation of Corona.
Why I choose this topic:
I think you have not read or heard about this title before: "500,000 Hacked Zoom Accounts Being Sold on Dark Web: Report". And it made us feel not comfortable. But they fixed the security problem and are improving it. We also compare it with Skype - a reputable application for online meetings for a long time.
You can easily pick up a title about comparing between Skype and Zoom. In this blog, I just write my feeling only while using all of them and share with you the things that I recommend.
Highlight point that I saw after used/Why I like Zoom more:
Zoom and Skype are two popular video conferencing software. And they are widely used for businesses around the world.
Zoom was founded in 2011 and aims to bring teams together in a virtual meeting environment to get more done.
Skype has been around a little longer since 2003 and aims to trigger conversations around the world.
And I think now Zoom is the most popular application for remote meetings. Check the reason now:
1. I see the first point is the price. Zoom offers many different pricing packages. If you want to save the budget. You can subscribe to Zoom's free plan, which allows you to store up to 100 participants in a video call with other basic communication features.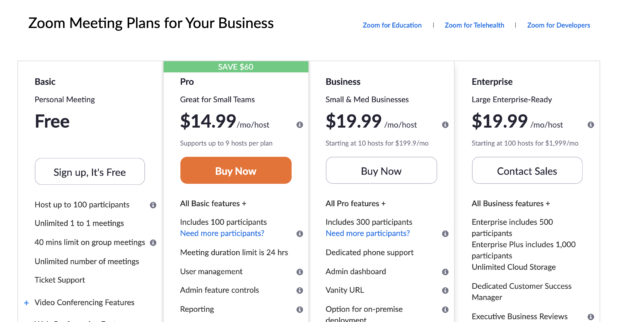 And about Skype pricing plans: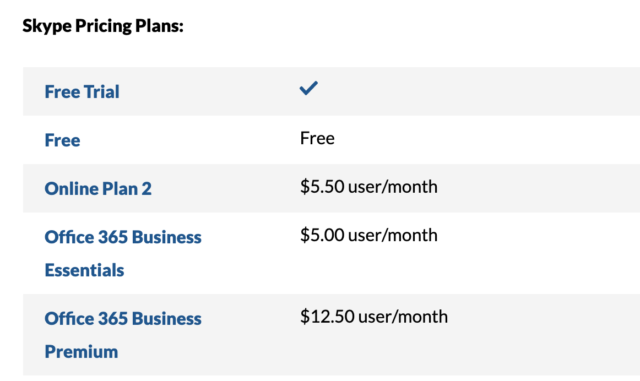 2.Possibility: While both Zoom and Skype offer the same basic communication features, they differ a lot in the details. It is the last thing I want to share while using Zoom these days.
Zoom focuses more on providing a comprehensive video conferencing solution.
Skype is more focused on creating a more flexible collaboration and communication software. In this part, I recommend Zoom more If you want to create an online meeting that you can do the following things below but on Skype, you can not:
groundbreaking sessions, which you can take advantage of to divide viewers into smaller groups to discussion, and it is useful for online classes's purpose.
Specific topics or class discussions online.
Or the organizer can control the meeting: you can mute all microphones, control access to attendees' presentations, etc. Moreover, this tool allows participants to contribute to the conversation by virtually raising their hands.
And one thing that I really like about Zoom that we can change the background behind while taking the meetings. That's so interesting.
The problem while using:
In fact, I have not had any trouble while using Zoom while taking online classes or online meetings. I read on the Internet, the point that Zoom needs to improve more is the stable transmission, although Zoom has some creative features, such as whiteboards, voting, and remote controls, users report that they are difficult to use. Another disadvantage of Zoom, according to many users, is that the video quality is poor and unstable (videos on Zoom are often blurred). BUT ZOOM HELPS THE HOST OF THE MEETINGS CAN CONTROL THE SESSION AND DEMAND FOLLOWING TO WHAT TOOLS ZOOM HAS.
Thanks for your attention!
That's just my opinion as a used user. We also have another application is Google Meets for holding online meetings, too, and It has the same function with Skype. You can try more and find out which one is suitable for the purpose of online meetings.
I'm Nghi! Thanks for reading!